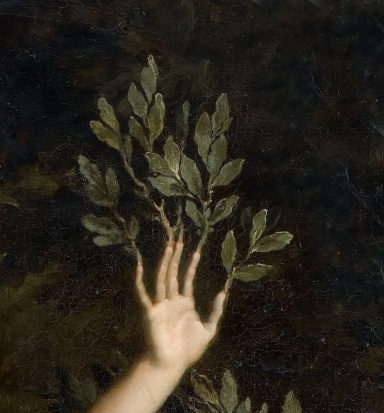 beauty is terror
Original poster
Posting Speed

1-3 posts per day
Writing Levels

Intermediate
Adept
Genres

romance, urban fantasy, low fantasy, modern, 80s, 90s, slice of life, mafia, demons/angels, literary retellings
hello!


about me

hey, i'm meta! i'm a twenty year old lit student from the uk and after a busy academic year i have

tons

of energy built up for some writing! here is the (very rambly) brief about me and what i'm looking for as a roleplayer:
i'm a descriptive writer and who is super into character development and dynamics – for more on my writing style, check the samples on my profile! i'd generally like a partner who is able to match lengths (roughly, obviously!) for responses
autism be damned this girl can have the most enthusiastic ooc conversations about characters and plotting. i'm not a coder by any means, but i am a big fan of making pinterest boards and playlists and character sheets in google docs and also ranting about characters and the plot as its happening

i use real faceclaims, so if that makes you uncomfortable i'm probably not the roleplayer for you
i like spending a decent while on character sheets, but i'm totally cool if that's not your thing - i just ask for a little bit of info so i can work off some vibes

can post multiple times a day out of sheer excitement, but will always try to get out a post a week at the absolute least
dark themes can be my jam - they're not essential to every single plot, but i as a fan of plots centering around recovering from trauma, things can get a little dark. but, if you have triggers let me know and they will be avoided without question
regarding things getting Spicy - they might, they might not. am a fan, but i do like it to be plot motivated - a 75% plot 25% spicy scenes split is about as far as i go
currently i'm really craving some romance: i'm up for fxf and mxm, as well as mxf, but currently i only play female characters in straight pairings
from here, preferred roles are
underlined
and cravings are marked with asterisks
pairings
mafia boss x their very, very overworked assistant | somewhat asshole-ish incubus/succubus x
someone who summoned them for company
* | vampires who just keep running into each other over the centuries | hero x monster, but more beowulf than mcu | superhero x sidekick | like dracula, but
jonathan harker
was down bad for the dude *
plots and ideas
did it hurt? angels and demons are of the same substance, made in batches. both serve a theological purpose, after all. the angel is cold, cruel, even; they are sick of humanity's bullshit. the only people they feel any sympathy or compassion for are the oppressed. the demon is warm: they like humanity's particulars. the angel is a bit estranged from the family, so to speak. still, they hear through the grapevine that god wants to shut this whole earth business down. the angel goes begging the demon for help – they may not like earth, but it's home.
fast in my car it's the 2023 formula one world championship - the first with female drivers on the track. as ever, rivalries are born. off the track, other types of relationships are forged, too.
philia * a group of loners at a remote college. a newcomer arrives, and is quickly taken in by their de facto leader, and things get a bit… obsessive, to say the least. a tragedy occurs. a tale as old as time. (doubling preferred!)
we shouldn't be doing this these girls have been at this college in the hills for too long. they have far too much money at their disposal. they love each other too much, and hate each other too much, and, soon, one of them will be dead. the rest only have to survive, to exist, for one more sordid year. (doubling preferred!)
elementary a freelance detective living in central london desparately needs a new roommate (don't ask why the old one left, they were simply out of their mind). a poor, poor soul takes them up on the offer. an odd sort of friendship ensues.
the literature inspired grab bag!
wuthering heights * | the great gatsby | dracula * | carmilla | twelfth night * | macbeth | othello | sherlock holmes | the picture of dorian gray
Last edited: