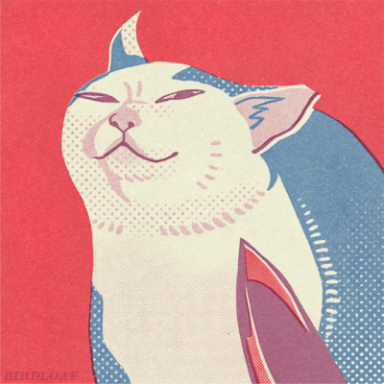 Angry Botanist
Original poster
Invitation Status
Posting Speed

Speed of Light
Multiple posts per day
1-3 posts per day
One post per day
1-3 posts per week
One post per week
Online Availability

6:45 AM - 7:15 AM, 3:00 on, on weekdays. All day on weekends.
Writing Levels

Give-No-Fucks
Beginner
Elementary
Intermediate
Adept
Adaptable
Preferred Character Gender

Male
Female
Transgender
Genres

Scifi, Crime/detective, supernatural, apocalyptic, horror, magic realism, mystery, historical, Western(at points)

A Meeting of Fate
Princess Edith Beckett the 2nd was the pride of the nation.

That was, at least, what her father called her, among other things. She didn't particularly believe it, herself. There were many things to be prideful in, things that weren't her. She personally loved the style of architecture that had been developed, as she had always admired how the palace was structured. Though, she'd never left the palace, so it was really the only piece of architecture in the nation she knew. The rest she got from books, books that were decidedly not focused on the area her father ruled.

The thing was, Edith hadn't exited the grounds since she was 2, after her mother was assassinated. Which, frankly, was understandable. She wouldn't have let her own children leave if it had been her in her father's shoes. There was too much danger in the action. So, she never blamed him. In fact, she worked to be the best she could be for him, so he wouldn't have to stress. Everything in the palace was her business, and when something was her business, she took care of it thoroughly. It got to the point that she was partially running the palace, while her father took care of external affairs.

She was so focused on her task that, when her 18th birthday came and she got her soul mark, she just didn't care. After all, she didn't have time for anything like that. If she had a soul mate, she wasn't going to go looking for them. If they ended up meeting, they would end up meeting, and that was that. She had other things to do in the mean time.

For example: Prisoners. They had had a recent break in, and usually, Edith would leave it to the guards, but she had finished everything else and wanted to check it out herself. So, she had put on one of her dresses that didn't drag along the ground, to avoid getting dirt on anything she actually liked, and headed down to the dungeon. She wasn't planning to do much with them. She simply wanted to speak to them about what they did, and, out of curiosity, ask them why. After all, people didn't steal for nothing. There was always a reason. And that was what she intended to find out. She didn't know how many there were, though, only that they were in cell 12, so she prepared herself for a formal conversation with 2 or more thieves.

She had done worse before. She doubted anything could end up being hard for her now.