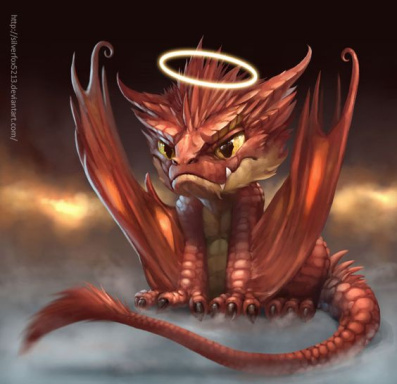 Edgeknight
Original poster
Posting Speed

1-3 posts per day, One post per day, 1-3 posts per week, One post per week, Slow As Molasses
Online Availability

Whenever I can get on.
Writing Levels

Intermediate, Adept, Advanced, Adaptable
Preferred Character Gender

Male, Female, Primarily Prefer Male
Genres

Fantasy, Comedy, Medieval, Romance, Sci-Fi, Modern

A Matter of Heart and Soul OOC & Sign-Ups
It was a child's dream to join an exploratory airship. The world was young and uncharted, and those who set out to expand the maps were hailed as heroes. A new series of airships were produced strictly for the purpose of exploring, however, only four of them were built due to the cost of the materials. The ships were the next step in human engineering. The mystery-class vessels ran off of an unnamed fuel and were twice as fast as other ordinary ships. The only certainty about what powered the engine was that it wasn't steam and it wasn't diesel, and that it got the ships much farther than any other.
Unfortunately, the longevity of the ships was what brought the program to a halt. Three of the ships exploded due to a mechanical failure, costing the lives of all crew members on board. The only remaining ship, the Dreamer, was decommissioned following shortly after the mechanical failures of the other three. Exploration slowed slightly as ships were unable to go far without refueling, and advances in fueling only added a few more miles to the ships' range. Some ships failed to return from their journeys.
After several years, the Dreamer has resurfaced and the captain and vice captain are searching for an exploratory crew. Now is your chance to get on the fantasized mystery-class vessel and map out the world. Will you take it?
Rules:
​
Respect one another. We are all working together to create and discover a world. Ideas are meant to be shared, not destroyed.

Boo Girlie BoomBoom

is co-GM when I'm dead and off the face of the earth. Please respect what she has to say, otherwise we'll both kick your ass.
No godmoding. I reserve the right to deny entry to any character that doesn't make sense to put into a steampunk genre. Children of gods of destruction are not welcome.
There are fantasy elements incorporated into the world, and as such, characters are welcome to be a humanoid species of your choosing. Please keep in mind the no godmoding rule when creating your character.
There is a limit of two characters per person at the moment. Any unfilled positions on the ship will be nameless NPCs until the position is filled.
The posting expectation for this roleplay is as follows: please post at least two hearty paragraphs per character/post. The person you are interacting with should be able to form a solid response off of your post. I ask that you post at least twice a week, in order to keep the roleplay alive. I understand that life gets busy, please let us know if you will be away or otherwise occupied prior to disappearing for over a week.
Please do not include smut in the IC posts.
Important Links:
INTEREST CHECK - A Matter of Heart and Soul Interest Check
CLOSED SIGNUPS - A Matter of Heart and Soul IC
Known Sentient Species:
Ordered from common to rare.​


Human
The basic anthropomorphic creature.
Has no magical affinity or animalistic traits.
Playable
Animal-Kin
An anthropomorphic creature with some animalistic features or traits that identify it as not being human.
Playable
Urdin
Short and stocky anthropomorphic creature with a very limited grasp on magic. They have an uncanny knack for making things. Their height ranges from 4' to 5'.
Playable
Fae
Tall and lanky anthropomorphic creature with an affinity for healing magic. They are more reclusive than most other beings. Their height ranges from 6' to 7' tall.
Limited Spots
Halflings, n

th-​

lings, etc.
Most commonly, as cross between a human and one of the other species, though crosses between the others have occurred. They typically do not possess a long lifespan, due to a compromised immune system, rarely making it out of their teens.
Limited Spots
Maji
A form fluid creature that has only been seen a handful of times. They are highly volatile, and pairing this with their high affinity for all types of magic, they can be quite the handful to reason with. Their lifespans are unknown. Some have been known to store excess magical energy in cores, or small, concealable objects.
Restricted


(Preferably Anime Image)
Name:
Age:
Gender:
Species:
Role:
Personality:
Skills:
Strengths:
Weaknesses:​

Available Positions and Accepted Characters:
​


Captain ~ GM
The primary operator of the ship, and the final authority of the ship.
Jack DuMonte ~Halfling by

AshenAngel

Vice Captain ~ GM
The secondary operator of the ship.
Anna Tilling ~Tilly~Animal-Kin by

AshenAngel

Mechanic(s) ~ 2
Keeps the engine room working in fine order and in charge of repairs.

Quennelidor "Brett" Rozorthrya ~Fae by @Shavynel
"Myo" ~Urdin by @Crono
Biologist
Documents any new life discovered on the adventure.
Simon Carlisle ~Human by @Shavynel
Cartographer
Creates maps of the new areas explored.
Erica Lanly ~Human by @Petricus Euryale
Chef
Makes food for the crew while exploring.
Soren Vilhjalmsson ~Human by @Pray4me
Navigator
Ensures that the ship and crew do not get lost during the exploration.
Carmina Las Cassandras ~'Mina~Animal-Kin by

Boo Girlie BoomBoom

Medic
Maintains the health of the crew and treats any injuries that may occur.
Doctor Stillmor Ciggmain ~Human by @Crono
Cabin Boy/Girl(s) ~ 3
Keeps the interior of the ship well maintained and assists the mechanics in emergency repairs.

Eli Marie Chanler ~Animal-Kin by @Periodically Incorrect


Mason Jostar ~Human

by @Akaida Martins
Eloise Kai Connelly ~Animal-Kin by @Saralaxy
Scout(s) ~ 3
Moves ahead of the main exploration party in order to get a lay of the land, and reports on the terrain ahead.

Havnna Las Cassandras ~'Vanna~Animal-Kin by

Boo Girlie BoomBoom


Karl Tanner ~Human by @The Wanderer
Seph Moonspear ~Animal-Kin by @Yaoi Master Gavin


​
Last edited: