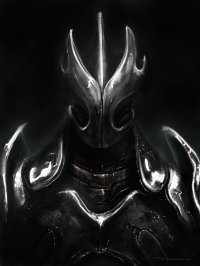 Vi Veri Veniversum Vivus Vici
Original poster
Roleplay Invitations

Group Roleplays, One on One Roleplays, Chat Roleplays
Posting Speed

Several Posts a Day, A Few Posts A Day, One Post a Day, A Few Posts a Week
Writing Levels

Adept, Advanced, Prestige, Adaptable
Genders You Prefer Playing

Male, Primarily Prefer Male
Playing Style- Passive or Aggressive

I'm rather aggressive, though I tend to work well with other aggressives and passives alike.
Favorite Genres

Most genres appeal to me and there are very few genres I won't try at least once.

A long time ago in a galaxy far, far away…
​

It was an age of peace for the NEW REPUBLIC until a mysterious Dark Lord of Sith- Darth Magnus- emerged from the UNKNOWN REGIONS. Armed with a massive fleet and an army of Sith Lords, the Republic was defeated as Luke Skywalker's Jedi Order was forced to scatter across the galaxy after their temple on Yavin IV was destroyed.

For almost two hundred years after their victory, the SITH CONFEDERATION has ruled unchallenged as the remnants of the Jedi remain hunted through the galaxy. As the planet Mandalore entered into open revolt, high-ranking individuals across the galaxy sought out the remaining Jedi Knights to form a new movement, an ENLIGHTENMENT, to restore peace to the galaxy.

With deals being made in secret, the Enlightenment begins to build an army from the shadows. Seeking out old bases and supply caches from the OLD REPUBLIC and the REBELLION, a group of Jedi Knights and Enlightenment agents on the frost-world of Ithal in the Outer Rim discover a centuries-old secret that could give them an advantage in the coming war...


---
Thank you for your interest! Now, about this idea...
​
- The starting date is ~290 ABY (After the Battle of Yavin)
- We would begin on the planet Ithal, an Outer Rim world that:
-- Is sparsely populated and covered in snowfall​
-- Was used as an Old Republic settlement and secret base, then later as an Imperial junkyard maintenance station​
- The players initially search the planet after hearing rumors of an ancient Jedi archive and safehouse. Instead, they soon find a somewhat active wing of the Old Republic base, containing a legion of clones cared for by barely-active caretaker droids, unaware of the state of the galaxy in the modern day.
- After inadvertently awakening the clones, the group is forced to try and get one of the old ships on Ithal operational before the next cold wave kills them all. With no more than a week before they're incapable of surviving, time is of the essence as they try to get off-world and somehow avoid the eye of the Confederation until the time was right.
A few upkeeping notes:
​
- My Co-GMs for this adventure will be

BlueFlameNikku
and

Dipper
. Players will need approval from two of the three GMs for any submitted player characters and NPCs.
- The story will be largely player-driven, similar to a D&D campaign, with a chance to explore many different worlds and undertake a variety of deadly and dangerous missions.
- Players will be able to play as any species in the
Star Wars
universe, within reason, as well as clones and droids.
- Not all characters need to be attuned to the Force- characters who are "deaf" to it can be even deadlier than Jedi!
- The Sequel Trilogy (which is comprised of Episodes VII, VIII, & IX) will not be considered canon for this roleplay due to its incomplete status. Instead, much of the inspiration for events that place beyond
Return of the Jedi
will be taken from the "Legends" continuity.
- The current maximum number of participants will be eight total.
- We're anticipating a posting rate of once per week once this gets rolling.
- The OOC will be housed on Discord- instructions for accessing it will be on the Lore page when it is put up.
- This roleplay is likely to be intermediate/advanced.
​
Please leave a comment if you're interested, have questions, or wish to make a suggestion!
​