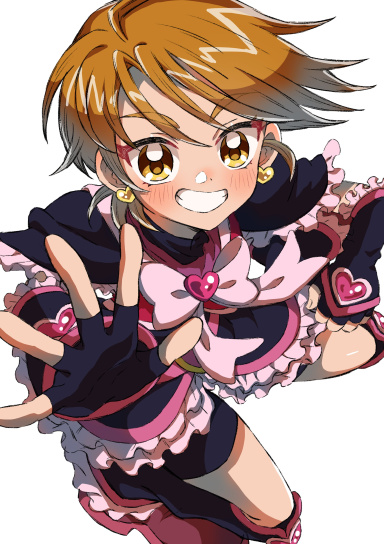 Ancient Iwaku Scum from 2006.
Original poster
MYTHICAL MEMBER
Posting Speed

Slow As Molasses
Online Availability

NEVER
Writing Levels

Adept
Douche
Preferred Character Gender

Primarily Prefer Female
Genres

Surrealism, Surreal Horror (Think Tim Burton), Steampunk, Sci-Fi Fantasy, Spaghetti Westerns, Mercenaries, Dieselpunk, Cyberpunk, Historical fantasies
Episode One: Mysterious Maverick!​
'Sup bitches? My name is Garnet. Yes, I named myself after the dark red gemstone. And that's all of my personal bio that you are going to get for now!

Up until this point, I had assumed it would be one of those routine kinds of jobs. You know…The shit easy ones you choose because the local government officials are big ass pussies that can't handle a bunch of new age Mexican bandits.

However, this time around that old geezer in charge of Sion hired me to be involved in a mission to find some missing piece of robotics. The bounty is worth several million.

Well apparently there was a change in the plans. I have met up with a second, her name is Ruby Mayhem. I can't believe this shitty luck! I hate working with others! How hard is that to understand? Seriously? I work alone.

Ruby's the sort that carries around a large gun and speaks with a southern Martin accent. My god....If she calls me sug' at all, I'll punch her in the gut. I've only met her once and that was enough for me to know I won't enough this affair one bit.

Whatever, in the end I don't really care. As long as I get paid, I don't give a shit whom or what they toss my way. It's not like I don't have the help of Seagraves to deal with the others.

I've decide to waste time by going into Yorksburg's roughest tavern, called the Horny Dingoes. If it wasn't such a stupid name, I would have laughed. From what I've heard, this place is full of some of the most ruthless gang leaders from the various Martian colonies. If so, I am not very impressed.

In order to blend in with the locals, I decided to wear this retardedly skimpy outfit that Ruby sent in the mail to my ship. I hate this thing. It's not flashy nor even bad ass looking. I feel like I might as well be fighting the gangsters in the buff. Agh...She'd better hurry her butt here. I hate waiting around.

Hrmmm.....



Most of the gangsters are dressed like this man, whom they called 'Handsome' Pete. They must have run out of manly sounding names when he was born! From what I hear, he's a part of the Scaribazi family. Lucky him, controlling all the water mines and making the miners suffer..... He looks like a douche. You know, I believe that there's a bounty out on this guy...Hell, I could always use more cash....