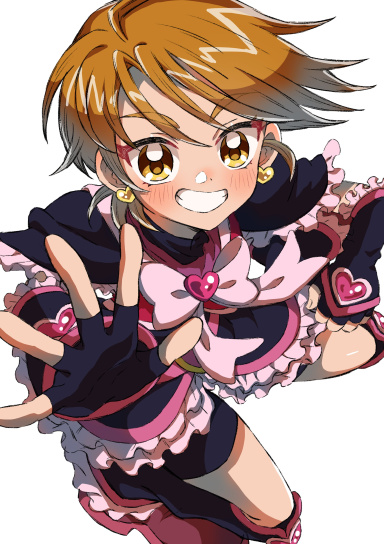 Ancient Iwaku Scum from 2006.
Original poster
MYTHICAL MEMBER
Posting Speed

Slow As Molasses
Online Availability

NEVER
Writing Levels

Adept
Douche
Preferred Character Gender

Primarily Prefer Female
Genres

Surrealism, Surreal Horror (Think Tim Burton), Steampunk, Sci-Fi Fantasy, Spaghetti Westerns, Mercenaries, Dieselpunk, Cyberpunk, Historical fantasies
A Las Barricadas! ​
We interrupt the regularly schedule programming to give breaking news from the Headquarters of Sion Enterprises, located in the Las Vegas Lexicon region of Mars. For quite some time, there has been rumors that Sion's Head Director, Mister Donald Crawford, has been working with the various government districts and zones of influence to help quell the threats of pirates. Here, he comes now:


"Good Morning to all my friends on the Martian Colonies,

My name is Donald Crawford.

At this point in time, I must apologize for interrupting your normal morning programming to bring you this message.

I've heard your cries for help against the Banditos and we at Sion feel that it is time that we address these issues. For too long now, these thugs have been raiding homes, churches, and businesses a like. Whether the UN is too busy with affairs on Earth or not, we at Sion Enterprises believe it is time we work along side with local governments to ensure that a long and ever lasting peace is finally declared.

Here at Sion, we are now creating state of the art police weapons, including various designs of mecha and new fire arms that will both out gun and out man the mafia empires that currently control so many aspects of our fragile lives on the frontiers of human advancement into the cosmos.

Further more, for far too long, we've been putting the conduct of civilized law into the hands of rebels, mercenaries, so-called intellectuals, and anarchistic bounty hunters. Do we really want the dignified role of civilization to be "saved" by outlaws that promote their own well being over that of the publics'? If we do, then I believe we'll be moving even deeper into the depths of decadence!

In order to further promote the preservation of law, we are once again putting more research into the Agents Schema.
When combined with the help of the local police and military forces, along with our latest inventions at Sion, we'll ensure a brighter and better future for our children and our children's children.

Now at this time, I will take any questions from the selected panel of reporters…"

There you have it folks; Mister Crawford giving vague but reassuring promises about helping to defend the livelihoods of the people of Mars…
Yes. It's one of those kinds of tales…. A Spaghetti Western set a few hundred years after humans learn the art of space travel and warp speed and stuff like that.

Here's the low down; the vast distances of space have formed barriers and difficulties similar to those faced by American settlers as they crossed and developed the continent, forcing people to become independent or even insular, without help from whatever central authority that is control and immediate protection once again becoming a personal matter.

Recently colonies found in the Southern Cross region, located in the moons just past Mars, a group called the Banditos have been raiding women, booze, firearms, money, all other sorts of things.

In such times, people seek out any kinds of heroes they can find to take on the bad guys. This is where you come in.



You are a man with no name, an independent bounty hunter, an intellectual, a liberal, a conservative, a mercenary, a soldier of fortune, and whatever else you can lay claim to. You travel around from colony to colony seeking out adventure, glory, and most importantly rewards.

Armed with mecha, machine guns, lasers, space ships, and whatever else you could need to face all sorts of shady groups, you are the last line of defense of bringing law and order to a lawless frontier of humanity.

Do you have what it takes?