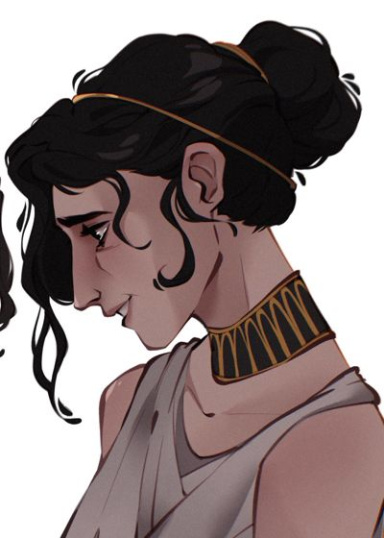 rebel without a claus
Original poster
ROLEPLAY DEPARTMENT LEAD
ROLEPLAY DEPARTMENT
FOLKLORE MEMBER
Posting Speed

1-3 posts per week
One post per week
Slow As Molasses
Writing Levels

Intermediate
Adept
Adaptable
Genres

romance. angst. drama. modern. fantasy. supernatural. adventure. crime. period pieces.
Through the valley wildflowers, across the bridge over the river full of flying fish, and over mountain tops where a goat waits, bring a bottle of wine sweeter than apples and offer it to the man who will guide you. Bow your head, remain humble, and speak respectfully. Only then will he hear your request, and only then will you cross over to the world of the dead.
The auntie's directions and instructions were beyond horrible. Vague and mysterious was far from what Bo needed for this quest. She needed clear and decisive guidance when her goal was just as so. Bring back her brother. Instead, she walked and walked, stopping only to ask for proper direction. This way and that way, every older woman and man told her boring different offerings, from mooncakes to fresh fruit until Bo carried one of each in her pack. But the directions always remained the same.
She walked until her feet were sore and aching. She only stopped to rest her eyes and fill her belly. If her body was too weak, she would never be able to see her brother before it was too late. Once she stopped to wash the dirt from her face in a running stream and was shocked to see the messy hair woman staring back at her with tired eyes. The mysterious guide would not turn away a woman with the eyes of a raccoon dog, would he? That was the same day she stopped to wash fully. If the guide wouldn't turn her away for her appearance, then surely he would for her smell.
Warriors often smelled of blood and metal, but Tian Bo that day smelled of Jasmine flowers picked for their scent and not for their beauty. She was quick on her feet to carry on, especially meticulous when walking up the rocker parts of the mountain path. Her feet were heavy when she had her sword strapped to her hip and metal pieces of armor pressed against her body. She wouldn't dare let her horse carry her the whole way there. He too had to rest after all.
"I think we're here, Pepper,"
Bo said to the horse, the sound of her voice rising with excitement and most importantly hope.
"See, there's that goat she spoke to,"
she whispered to the black horse with just a spot of white on his head.
As if to answer her, he nuzzled his wet nose against her cheek and whined. As she moved to approach the horned animal, he skeeted away, only looking at the newcomers once. "Perhaps he isn't a fan of strangers," she mumbled.
7 days traveling was spent and all she had was the company and one-sided conversation of her horse. She had always spoken to him before, but being so alone she found herself approaching any animal for conversation now. Still, she watched as the goat disappeared behind the many trees with mild disappointment.
Onward they went, Bo pulled Pepper along with her by his leash. She noticed that the part of the forest they walked into was quieter. The sound of the wind rustling through the tress reached her ears, but not that of tweeting birds and twigs snapping under the paws and hoofs of forest creatures. Her horse's demeanor changed too. He stopped and refused to be pulled along any further.
"Stay then,"
she mumbled, pulling his reins a little harder to a sturdy tree branch to tie his straps. He stared at her with his large unblinking eyes as she walked away from him and further ahead. She was sure that this man was nearby, she was certain of it. Well, almost.
Carefully, Bo removed the pack from her back where she carried his offerings.
"Hello?"
she called out more softly than she was used to. It would be rude to yell. Even if she was more familiar with raising her voice, her vocal cords could rest.