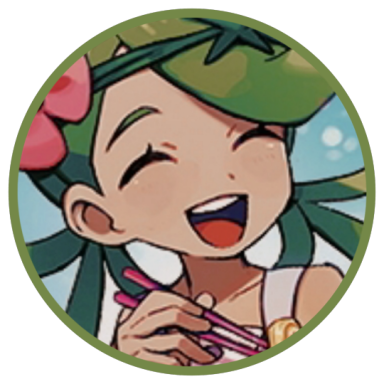 ~I'm drinking coffee on a trampoline~
Original poster
MYTHICAL MEMBER
Posting Speed

Multiple posts per day
1-3 posts per day
One post per day
Online Availability

3pm - 1am (GMT / BST)
Writing Levels

Beginner
Elementary
Intermediate
Adept
Adaptable
Preferred Character Gender

Male
Female
Nonbinary
Transgender
No Preferences
Genres

Monsters, supernatural, fantasy, romance, criminality, slice-of-life (modern or set in past, usually with some twists)
Situated amongst the snow-topped Arctic mountains and aesthetic rural fjords of Tromsø sat Hellebore retreat; a structure that seemed to effortlessly blend into its natural surroundings despite the sprawling modern architecture. Its conception, though modern in nature, had been deliberate and thoughtful, time seemingly having been taken in designing a building that stood to complement the area, rather than disrupt it and become an eyesore to the beauty it inherently possessed.
The building itself was as far from the towns of Tromsø as was physically possible, instead constructed amongst the wild sprawling hilltops near the northernmost point of the country, so there had been a moment of contemplation on Morten's behalf not to bother with putting too much thought into how the building that would go onto become Hellebore Lodge and Retreat would fit into its surroundings. What did it really matter if the only people in the vicinity were arriving for the sole benefit of staying at the Lodge itself? They would have to travel for hours just to reach it - and Morten doubted they would decide to make the arduous journey back to civilisation on the sole basis of disliking how his property had been designed.
Though Morten had never done anything half-heartedly - if he set his eyes on something, if an idea had been conceived, he wanted to see it through to the best of his ability, and though his work might have been easier if he had settled on something entirely basic, his adoration for fine details made that fundamentally impossible. No, he put his time and energy into ensuring his new business looked the part. It might have no philanthropic, kind-hearted purpose behind it, the business itself existing solely for his benefit alone, but that didn't mean he could allow it to exist and not fit his standards. He was at its helm, he was the reason for its conception and construction - just because no resident would actively get to meet him and live to tell the tale didn't mean he could allow them to think that the Lodge's owner was some plain, boring man with no
flair
; no
style.
That said, he had limited himself a little in the design. As much as he might have wanted to splash every wall with deep colour, fill every space with a fine ornament and complement it all with interesting textures, he also knew that the Lodge had to be cliché in its aesthetic; tick the boxes expected of it. It wasn't a genuine practise -at least, he had no real intention to benefit the lives of the people that flocked to it for recovery and recuperation- but it had to operate on the surface as one. As such, his desires for vibrantly-coloured walls had been muted, replaced with soft creams and calming whites; his want for fancy ornaments had been replaced by inoffensive succulents and plants; surfaces were otherwise bare and open, not cluttered by the loud personality that Morten had otherwise wanted to colour the Lodge with.
No, Hellebore was sleek, wood-accented surfaces and bright, open spaces accentuated by floor-to-wall windows overlooking the Norwegian fjords serving the purpose of providing those that sought reprieve from the hectic nature of their lives a place to unwind and
relax
. Those that left the retreat alive often raved about its success in that regard, the environment, despite being of very little interest to Morten, somehow succeeding massively in providing everything it was, on the surface, purported to do. Even the strict nature of the Lodge's rules seemed to play a large part in the enjoyment derived from the experience, though those rules weren't in place to
help
customers
.
The rules were in place to make Morten's life easier; to ensure he knew where the humans were at all times and what they were doing. It was an element of control that he had learnt to exert over his own followers, and placing it upon those that arrived at the Lodge made his tasks far simpler than they otherwise would be if everyone went about their day-to-day lives doing what they wished at all times of day. It was remarkable that that control seemed to have a positive effect on those adhering to it, but if it helped keep the truth of the Lodge's dark nature at bay, Morten could let the regrettable happiness of his clientele slide. After all, he wasn't the one who had to deal with the people; he didn't have to stomach the personalities that mingled within the Lodge - he only ever came into contact with them if he had chosen to pick them off and satisfy his hunger or, in rare circumstances, had taken a shine to them through his observations and daily updates and decided, sometimes abruptly in the spur of the moment, that they would stay at the Lodge and decorate the gardens as another of his prized statues.
It was a fate worse than death, the statues -all former living, breathing
people
- in place to remind Morten of the enormity of his power; it fuelled his narcissism, his megalomania, rather than stir up regret or emotional reflection. Frankly, the Gorgon didn't think he really had the capacity for those sorts of emotions; not
these
days, after all he had endured.
While he remained in the background, in a portion of the building separated from the rest, awaiting updates from his dedicated followers,
Stasya
handled the operations and the daily running of Hellebore. Having been a dutiful follower of Morten's for the best part of a decade, she was more-or-less a second-in-command, even if a) Morten would never vocalise such and b) she would never desire a level of power. In her eyes, Morten was the one who had power; the one who would lead them all from the world to a new one entirely, a greater, enriched existence free of pain and bitterness - she sought to follow, not lead, because seeking even a slither of power herself was to disrespect the man she had come to see as a God amongst men.
And when she knew of his power, the last thing she ever wanted to do was do him a disservice.
Not known for being an... easy person to communicate with, her characteristically stern expression remained in place at the sight of Hinata stepping into the warmth of the retreat. There was no welcoming smile to the newcomer, no twinkle in her eye to ease him into the new situation. If anything, her lips pursed a little as though the distraction from her work on the reception caused by his entrance was a personal insult to her.
"You are new-- Hinata, isn't it? You were due to arrive ten minutes ago. Don't make a habit of lateness. It won't serve you well during your stay here," she remarked, the heaviness of her Latvian accent still in place in spite of the years she had spent outside of her home country. Begrudgingly accepting that she couldn't wave her hand and dismiss Hinata, she set her pen down on the counter and reached for a sheet from within a drawer beneath it, gesturing Hinata closer with her spare hand in order to hand it to him.
"This is the schedule for today; you will receive a schedule every day outlining that day's activities. Breakfast, lunch and dinner occur at the same time each day and will be taken in the communal dining area with our other residents. Every activity is
not
optional; you will take part. Removing choice removes... stress," she continued in the same monotoned manner, each word arriving slowly to ensure the seriousness behind them landed. "If you have no questions, I will show you to your living quarters. You have twenty minutes to unpack before the next activity; you arrived in time for an hour of quiet meditation."