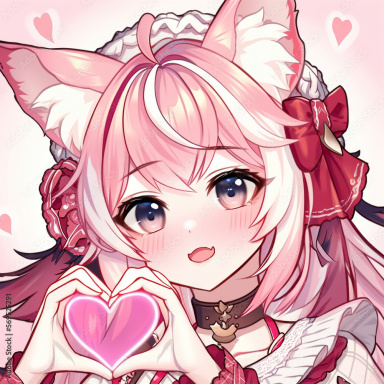 Edgebabby
Original poster
FOLKLORE MEMBER
Invitation Status

Looking for partners
Posting Speed

1-3 posts per day
One post per day
1-3 posts per week
One post per week
Slow As Molasses
Writing Levels

Give-No-Fucks
Intermediate
Preferred Character Gender

Female
disclaimer: i use proper caps when roleplaying!
hello there, thank you for taking a look at my thread!
i'm just getting back from a long hiatus and i'm currently looking to indulge in some fandom-based roleplays. i prefer to double/triple, and while i prefer mxf for my side, i'd be willing to do mxm or fxf for yours.
just a few rules:
- i prefer to roleplay via pm only. i don't use discord, sorry!
-
NOT
looking for lengthy replies at the time! i want something more casual and relaxed instead of forcing long posts (but it's fine if it happens naturally!)
- not too strict on grammar or mistakes, as long as it's understandable!
- i try to reply weekly, but life does tend to get in the way a lot and i may take frequent breaks.
- please be understanding and patient, as will i!
- i'm ghost friendly! i know things can/will happen. you're always free to message me again whenever!
- please be ghost friendly too. i try not to but sometimes i get depression spells and it could happen.
- no need to be perfect with character portrayals. let's just do our best?
- i can play npc's/side characters if and when needed.
- please be fair and keep all sides equal. i always make sure i put equal effort at all times!
- most of all, let's just have fun together!
if all of that is fine with you, please continue below for my main fandoms and interests/muses! the list is really short because it's just my main cravings at the moment.
bleach:
looking for
: uryuu, ryuuken.
can play
: most characters? just ask!
code realize: *CRAVING*
looking for
: van helsing, lupin.
can play
: saint-germain, impey, victor, sholmes, hansel, watson, ask about others!
corpse party:
looking for
: yoshiki, morishige.
can play
: satoshi, kizami, kurosaki, ayumi, mayu, seiko, naomi, kai, yui, naho.
- played all the main titles but would rather not acknowledge the third one unless your interest is from that game!
fire emblem fates/3h (including hopes)/engage:
looking for
: takumi/xander (fates), m!byleth/dimitri/yuri (3h/hopes), byleth/diamant/sigurd
cries don't judge me
(engage)
can play
: given how many characters there are, just ask!
- mainly feeling hopes or engage most! not so much fates/3h unless it's strictly au or a divergence.
genshin impact: *CRAVING*
looking for
: tartaglia/childe, kaeya, alhaitham, zhongli, dainsleif.
can play
: i think i can attempt anyone aside from the names listed above.
katekyo hitman reborn!:
looking for
: hibari, tyl!mukuro, byakuran.
can play
: willing to give anyone a shot besides the three listed above!
- It's been ages and I'm supeeeer rusty on this but I love this series to death.
persona 4 (golden/arena/ultimax):
looking for
: sho/minazuki, yosuke.
can play
: yu/souji, kanji, yukiko, naoto, ai, kou, adachi, human!teddie, ask about others?
night head 2041:
looking for
: naoto, takuya.
can play
: anyone besides naoto.
yurukill:
looking for
: futa, gentoku.
can play
: anyone besides futa.
if anything caught your eye, just shoot me a dm. thanks and have a lovely day!​
Last edited: