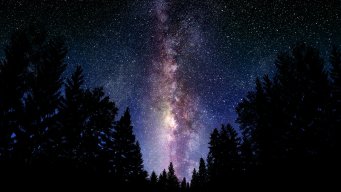 My God! It's full of Stars.
Original poster
LURKER MEMBER
FOLKLORE MEMBER
Invitation Status
Genres

Scifi, some fantasy, Mature. Anything that gets my gears going. Not opposed to Yaoi or Yuri.

How things have changed for Eseldor Skinchanger. For centuries life as a changeling was nothing but hardship. When he was born his mother stole a human child and put him in its place. He was discovered and the humans tried to kill him.

A century later he was fully grown. He tried living in a human town, drawn to older women with plentiful breasts. Again he was discovered and had to run for his life.

This went on for five hundred years, until at last the Fae races of the world came forth and brokered a deal with the murderous humans. They revealed themselves in London, the source of the most poisonous age of Man. They called it progress; heavy machines billowing smoke and blackening the sky, tainting the water and felling the trees. The Fae offered the humans magic, in exchange for protection and standing in society. Eseldor had no magic beyond the powers of his own body, but as a Fae he shared in the spoils.

He had chosen a form he could live with in day to day life. Short hair styled immaculately. It was dark, with touches of grey on the sides. His skin was well-tanned, his body void of hair in most places. He didn't like how cumbersome hair could get in the wrong places. And his suit was well tailored as well. But then he didn't always wear suits. His eyes as always did not match; one was blue while the other was brown.

His opulent estate was larger than some of the towns he used to slink around in, trying simply to scrounge for a decent meal. He sipped at the glass of milk beside his desk and looked through the photographs again. He thumbed idly through the black and white images as he'd done many times before. But always his hands stilled when they turned to hers. And she was beautiful. In truth he had made his choice dozens of times but had stopped before announcing it again and again.

"No longer," he said aloud, perhaps to convince himself, as there was no one else there. Which was precisely the problem. He set the other photographs on his desk, face down, and held up hers. "You will be many things I need, but most importantly you will be company."

Last edited by a moderator: