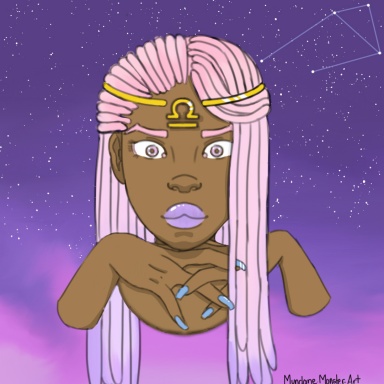 The most uninspiring of monsters
Original poster
So this will be somewhat based on D&D 5e but with fewer dice-rolling mechanics. We will be using D&D Beyond for character sheets and discord for OOC, and occasionally VC events. We will be using the forums for our IC posts though. I have never GMed a D&D game before, so be kind to me, please! Everyone will start at level one and each character would have recently arrived in the town of Phandalin after being hired by Lady Roegalias Bilthine to basically fix up the town. Phandalin was recently raided by orcs, then those orcs were massacred by a group of adventurers who didn't clean up after themselves. The town was then invaded by the notorious Redbrand gang, so another group of adventurers took them out, but like their predecessors, they also didn't clean up after themselves.
So! That leaves you courageous (and slightly underpaid) adventurers to basically flip this town. There's a number of quests to go on and problems to fix such as the rat and termite infestation in the tavern, and of course the numerous orc and Redbrand skeletons decorating the town. Phandalin also has a population problem. After the two invasions, most residents left and refused to return.
This is Phandalin:

You guys will be staying at the Stonehill Inn run by Tobias Pook, the innkeeper. Aside from Tobias, there are only a handful of people living in Phandalin and a couple of them are goblins. Worry not, the goblins aren't bad, but you will have to broker a peace between them and the local humans at some point.
I have to change the map names a little, but I wanted to post it so you guys had an idea of the setting.
Let me know if you're interested and if you have any suggestions.
Posting Expectations:
- At least 1 full-bodied, well-rounded paragraph.
- Post at least once a week
- No homebrews
Last edited: