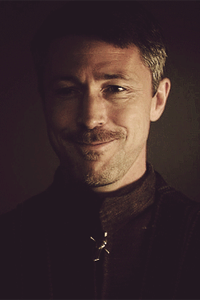 Magnificent Bastard
Original poster
LURKER MEMBER
FOLKLORE MEMBER
Invitation Status
Posting Speed

One post per week
Slow As Molasses
Writing Levels

Adept
Advanced
Prestige
Douche
Adaptable
Preferred Character Gender

Male
Female
Genres

Fantasy is my #1; I will give almost anything a chance if it has strong fantasy elements. Post apocalyptic, superhero, alternate history, science fantasy, some supernatural, romance, and a few fandoms (especially Game of Thrones) are also likely to catch my eye.
Calling All Heroes and Adventurers!
Varden is in danger and needs your help!
Evil and deadly forces at work!
Reward: Gold and glory!
​
Greetings adventurers! I am Archmage Therios of the Mage's Consortium, and my home town is in dire need of assistance. I would see to the matter myself, but alas, with power comes paperwork and I cannot afford to leave the Tower for any great length of time. Luckily for you, reader of this notice, I can instead afford to have others take care of this problem for me. Gold, enchanted items, letters of recommendation, I can provide any of these things in abundance... in return for one simple task: save Varden.

The exact threats facing the town are unknown to me. All that is certain at this moment is that there has been a momentous and catastrophic shift in some of the major leylines and that Varden has become the center of an unfortunate phenomenon. A confluence of malevolent energies passing through the town has created a negative potentiality vortex, which I suppose means nothing to laymen. In common terms, this means cruel and evil beings will be drawn to Varden and some may even attempt to tap into this confluence directly in order to perform profound acts of dark magic. The townspeople will also very likely be influenced by this power, though there is no telling what it may do to them. I am sure you will have heard the tale of the Fall of Mithilbras, the former elvish capital that crumbled under the weight of its own hubris; few know that the tragedy that befell that once glorious city was the result of one of these phenomenon, a negative potentiality vortex caused by a confluence of shifted leylines, not their own natural arrogance.

If you wish to help avert a disaster (and become ludicrously wealthy in the process), go quickly to Varden and seek out Tanos Vir, my apprentice. He is studying the confluence and its effects on the local populace, and hopefully he will have firm information for you by the time you arrive. So far he has determined that the leylines are slowly shifting back toward their natural state and that the dark powers will build for roughly a week more after the writing of this notice, perhaps until the night of the next full moon, and after that peak is reached the bulk of it should be burned away by the light of the next sunrise. Should any be aware of this confluence and inclined to take advantage of it, that final night will be the most likely time for them to go through with their spells and rituals. Hopefully you and other adventurers will arrive in time to stop that from happening. Your reward shall be commensurate with the number of surviving persons in the town once the danger is past.

May the gods bless and protect you who would save Varden.

-Archmage Therios, 1

st​

Circle Member of the Mage's Consortium, Chair of Leyline Studies in the Ferromancer's Tower
The above message was posted all throughout the nation of Holtania and in select other locations where the Mage's Consortium has a presence. You are one of the adventurers answering the call and will arrive in Varden early in the morning of the full moon. Assuming the information was correct, this gives you a single day to fight off whatever evil has set its eyes on this town. Do you have what it takes to save this quaint country town from the darkness that looms over it?
Varden is a single town in a fairly large world. It is located in the nation of Holtania, and the world itself is referred to as Ethcolan. The world is a place of high fantasy and is set in a generic medieval time period. Below you will find a wealth of information about various aspects of the world, most of which you ought to look through before making a character.


Note that the statements of each race's notable traits are on average across the race and will not have any positive or negative effect on your character personally.

Humans: Humans are the most populous race on Ethcolan. They are known for being extremely determined in achieving goals, highly capable of solving problems on the fly, and prone to infighting and dogmatic zealotry. There are no officially recognized sub-species of Humans despite the fact that they exhibit a wide range of differences in physical features.

Elves: Elves are the most magically inclined race on Ethcolan. As a people they are notable for their longevity (their average lifespan is about 300 years), their natural skill in the shaping and use of magic, and their natural vulnerability to the effects of magic. Elves are the most diverse of the races, to the point that many regard various breeds of them as entirely separate races; the most common of these breeds are the High Elves (typically city-dwellers), Wood Elves, Drow (also known as Dark Elves, those who live in caves and underground), and Snow Elves.

Dwarves: Dwarves are the sturdiest race on Ethcolan. They stand out from others thanks to their unparalleled mastery of metalworking of all sorts, their great skill in building large works (everything from statues to grand palaces), and their stubborn refusal to bow to the wishes of others. Dwarves are relatively similar in appearance as a race, but they insist that those who say all Dwarves look the same are simply blind idiots who couldn't find their ass with both hands and an assistant.

Orcs: Orcs are the fiercest race on Ethcolan. Their physical strength is unmatched and they have a very strong connection to nature, but they are averse to any technology more complicated than a sword and tend to have trouble figuring out how to use it. They recognize three sub-groups of Orcish blood that they claim is directly related to their disposition: green-skinned Orcs are said to be more attuned to nature and smarter, red-skinned Orcs are said to be more aggressive and stronger, and brown-skinned Orcs are said to be equal parts of red and green traits. These claims are not supported by evidence, but Orcish societies often organize themselves along these lines nonetheless.

Gnomes: Gnomes are the craftiest race on Ethcolan. They are know for being intelligent, being the best at inventing new things and scientific pursuits, and for being generally worse with magic than other races. Gnomes are also the least numerous of the races, and they are just as relatively similar in appearance to one another as Dwarves are, though they are smaller and not quite so gifted in the facial hair department.

Goblins: Goblins are sneakiest race on Ethcolan. Aside from their skill with stealth, they are notable for their intuitive sense of the presence and workings of magic, their ability to quickly learn new things, and their physical weakness due to being the smallest and frailest of the races. Goblins can be found in all the same range of colors as Orcs, plus further shades of dark red that can appear almost black and brighter shades of green that can become bothersome to the eye. A large portion of the Goblin race is held in near slavery by the more barbaric Orcish civilizations, and it is thought that they all have ancestors that were slaves at some point.

Half Breeds: All the mortal races are capable of interbreeding, though some pairings (like a male Orc with a female Goblin) are naturally unlikely due to size differences. They are fairly uncommon since such mixed offspring are less likely to survive and often have deformities that may negatively impact their health, and sterility and other problems with their reproductive organs are very common; Humans mating with other races tend to produce more viable offspring. Those that survive tend to have dominant features of one race with the presence of the other being less obvious, though living half breeds with a clean half and half mix of the racial features of their parents do exist.

Scions: Though most do not consider them a race, Scions are a people apart just as much as a Gnome in an Orc tribe would be. Scions are the product of a mixing of the mortality and divinity, the child of a mortal mating with a god or one of their divinely empowered Servitors. Those that result from unions between mortals and gods of different racial stock appear as half breeds do, with mixed features of the races of their parents, but mixed race Scions are far less likely to have deformities of any kind. All Scions also have additional physical features related to the purview of the divine entity that is their parent, almost always purely aesthetic in nature and generally very easily spotted. A Scion of the God of Fire may give off a slight glow like dim candlelight that can only be seen in the dark whereas a Scion of the God of Wrath might have sharp tattoo-like lines etched into their skin. Different Scions of the same god will have different features marking them as such, unique to each of them. It is unclear whether or not being a Scion confers any godly powers or other benefits, but they are treated as a separate caste in most civilizations: some raise them as holy symbols, others revile them as abominations. Many Scions take up a life of travel in order to avoid being forced into these roles.




The known world of Ethcolan is composed of one main continent with a few large islands and a scattering of small ones nearby. The continent is home to a variety of nations, city-states, and claimed territories that have frequent interactions and trade with one another. The islands are a bit more mysterious, as only trade vessels seem to ever bother going to them, and as such there exist only rumors of cities and nations that exist there. Below is a list of some of the most prominent nations and city-states on the main continent and what they are known for.

Holtania: The second largest Human controlled nation on the continent, though they welcome other races openly. It is a monarchy, currently headed by King Willem Farris III, and it is best known as an agrarian society that exports a lot of food and natural resources. It is also known for being the home of the Mage's Consortium. Holtania is comprised of one major city of the same name, which is home to the nobility, that claims dominion over many villages and towns for many miles around it. They are currently at war with the Orcs of Tholkar.

The Chain of Idris: An Elven society better known to others as the Elven Confederation. As the name suggest, it is a confederation of aligned Elven nations and city-states wherein each retains their sovereignty but they come together for the sake of trade and defense. The population of the confederation overall is predominantly made up of Elves, but others can be found here and there. Each of the member states have their own individual ideologies and ways of life, so there isn't much of a common thread to be found outside of their race. They are widely considered the second most powerful nation on the continent, and they have a bitter history with the Mactian Empire.

Mactian Empire: A Human controlled empire, generally acknowledged as the most economically and militarily dominant force on the continent. This domination is largely thanks to their position as the leaders in the production, sale, and use of magebranded equipment. The empire is controlled by a military dictatorship, and the average citizen is held in a state just slightly above slavery in that they are not technically owned but they are indeed forced to do hard labor just to survive. The leadership of the empire despises the Elven Confederation and their allies in Alfhem, due solely to the fact that the ostensibly weaker nations have thrice pushed back conquering armies with tactics viewed as cowardly and evil.

Valas Vorma: The underground home of most of the Drow; though they are Elves and are very close by, they are not directly associated with the Chain of Idris in any known way. It is made up of a network of caves, some natural and others carved out by the Drow themselves. Little is known about their society by outsiders because they are hostile to outsiders, but the bits that get out indicate that they are matriarchal, they rely heavily on magic, and they place less of a stigma on worshiping gods of negative aspects than most other societies. As far as any outsiders know, their caves are fully encompassed by the lands of the Elven Confederation, but of course nobody can be sure without going down there to find out.

The Underhalls: The Underhalls is the catch all name for the vast underground complexes that most Dwarves call home. Being the grand builders that they are, these are no mere dank caves like an Elf might call home, but rather grand and wondrous halls dug into the bones of the earth. They welcome the other races (though only grudgingly when it comes to Drow, whom they tend to view as rivals and enemies) into the Underhalls and all have acknowledged the grand size and the beauty of the massive halls and rooms and shafts that burrow deep into the ground. They are ruled over by a council of elders and denizens of the Underhalls tend to place a lot of reverence in their ancestors and the wisdom that comes with age.

The Goshen Tribes: So named after the great Goshen Plain they inhabit, the tribes are made up almost exclusively of Orcs and Goblins. They are loosely associated and move around the plains frequently, sometimes allies and sometimes enemies, and the general grouping of all tribes into one entity is neither recognized nor appreciated by them. Though they tend toward the more shamanistic and druidic sides of Orcish nature, the tribes definitely have their fair share of warriors; Goblins are more likely to be free here than in other Orc civilizations, but it varies from tribe to tribe. The tribes subsist mainly on hunting and gathering, with farming set up only around a few of their sacred locations where Orcs live permanently. Each tribe has a chieftain that runs their affairs, and the only semblance of allegiance they have toward one another is that at great need they will call a meeting of the chiefs to discuss issues of grave importance to all their people.

Tholkar: Tholkar is home to what the racially insensitive might call the "bad Orcs." They are far more warlike, preferring to raid their neighbors for goodies rather than doing the hard work of producing things for themselves. There are plenty of Goblins to be found here, but they are without exception slaves or slaves in the process of trying to get out of the mountainous nation. Tholkar is made up of a handful of villages in the mountains, though they are all ruled by a single Orc. Their society values strength above all else, so the leader changes frequently as they are challenged and defeated by others.

Alfhem: There are tales handed down from generations past that speak of ferocious raiders that terrorized the coasts and raided fishing villages with impunity. These were the ancestors of the residents of Alfhem, though today they are more interested in trade (which they do a lot of) and shipbuilding (which they are undoubtedly the best at) than raiding (which young men still indulge in from time to time). This city-state is roughly equally split between Elves and Humans, and rather than meshing together as other societies did they came up with a novel way to remain separate but together: a dual monarchy. There is an Elven king and a Human king, and they each rule their own kind and decide on major actions together. It does not always work out well, but they've survived decently well so far. Alfhem is a strong ally of the Elven Confederation, providing them in times of war with the naval strength that they lack.

Skypeak: This city-state is named after the mountain it resides atop and inside. The city proper sits on the peak of the mountain and is home to the Gnomes, who are great inventors and also rulers of the city. Gnomes and Dwarves in roughly equal numbers make up the inhabitants of the cave system that riddles the inside of the mountain, though some of the other races can be found here and there. Skypeak is renowned as the bastion of science and technology on Ethcolan, drawing inventors and madmen from all corners. They trade in fine crafts, everything from compasses to marvelously carved furniture, but otherwise they keep themselves out of the affairs of other nations and everyone seems content to give them the same courtesy. Of course, those other nations lacking violent interest in Skypeak might be better explained by its intimidating defenses replete with the finest siege weaponry available.

Valveus: Valveus is a bit of an oddity among the major nations of the continent. Rather than being made up mainly of one or two of the races, the population is mostly Scions. They come from all over the world and bring their own cultures and beliefs with them. It was founded a mere 70 years ago and is still lead by the Elf who founded it, a Scion of the Goddess of Magic who is in the third century of his life, and currently it is just the city and a little bit of land around it. Valveus attracts more than just Scions who want to live somewhere that they are the majority rather than a freak: outcasts of all sorts find their way to Valveus and never seem to leave, religious folks who view Scions as holy have flocked there, and religious people who see them as abominations have also made their presence known. It is a quickly growing city, and thanks to its position right along a major river it is becoming a trade hub. The city was ignorantly founded right by one of the minor entrances to the Underhalls, and after some tense negotiations they reached an agreement: Valveus pays the rulers of the Underhalls a percentage of all their trade activity via a tax, and the Underhalls allows Valveus to remain as it is.

Jaka: Though it has existed for hundreds of years and has a large population, few like to speak of the city-state of Jaka. It is primarily populated by Goblins, and as such it is one of the only places where they are not just free but actually in control, but members of all other races can be found there. Word of Jaka spread through the enslaved Goblin populations and it has been taken up by them as a beacon of goodness, a promised land for those who can break free. Unfortunately, that promise died decades ago. A cabal of Goblins who practiced dark magics took over and transformed the once thriving bastion of freedom into a cesspit of murder and mayhem. It is rumored that the city-state is ruled over by a council of the most powerful mages they have, and that acquiring a spot can only be done by killing a current member with magic. Its markets stock things that would only be found on black markets elsewhere, from bed slaves to brain rotting substances, and worship of the darker gods is done openly and with high attendance. It is a blemish on the face of Ethcolan, and the only reason it still stands is that none have the mettle to challenge their profane powers.

Kaz'Kallor: Situated at the mouth of the largest river on the continent, Kaz'Kallor is prime trade real estate. It was founded by a very prominent family of Dwarves from the Underhalls many years ago, and since then it has grown into the single richest city on the continent. The city-state is known for three things: its money, its fleet of trade ships that rival Alfhem in numbers if not in quality, and its almost constant party atmosphere. It is set up as a constitutional monarchy, with an elected council governing the workings of the city while the royal family acts as figureheads more than anything else. What is a monarch with nothing but time on his hands to do? As far as the Dwarves of Kaz'Kallor are concerned, and have been concerned for more than a century, that is a cause for celebration and festivities. The city is filled near to bursting with all races year round, and there's always some festival or party coming up in the next few days. The monarchs of Kaz'Kallor spend a fraction of their ludicrous wealth on these events, and another, larger fraction on guards and mercenaries to keep the city safe from those who would think to pluck a heavy and low-hanging fruit.




Ethcolan is a world of magic and gods. Both are abundant, and both are vital to the workings of the world. Magic permeates everything in the world, and as such the ability to manipulate it is quite common. Most people learn enough magic to interact with it a little bit, but not necessarily enough to cast spells; most people can gather raw magic energy and send it elsewhere, but without the training to shape it to one's will such a blast of raw magic will simply feel like a gust of air to anyone it strikes. Some civilizations have largely shunned manual labor in favor of magical labor, and their citizens tend to be trained from a young age in using magic to perform basic tasks like lifting things and manipulating tools from afar. Other civilizations view magic as holy or only for the upper class, and in those places trained magic use is of course less common. The actual mechanics of magic use differ from place to place based on how that culture decided to do magic, but there is little practical difference between the styles; a person from one place might draw in ambient magic from the world around him, whereas another might tap into an internal source of energy, but the toll on their bodies will be the same for the same spells done and they will both be able to achieve the same magical effects.

The gods of Ethcolan are not beings completely separate from mortals. Though few in the modern era are aware of it, they are, in fact, all ascended from mortality themselves, and the majority of them have the physical form of one of the sapient races of the land. The exact means of ascending to godhood have been kept largely secret from the modern age of mortals, and no ascensions have been confirmed in the living memory of even the oldest of Elves. What is known is that each god has one or more purviews that they rule with great power (but not omnipotence), each god has a realm separate from the mortal plane that they do rule over with absolute control, and each god possesses different levels of tolerance for mortal meddling in their aspects and desire for mortal worship. The purviews of the gods relate to their relative power, with broader purviews conferring more power and narrower purviews giving less; the God of Nature is extremely powerful, the God of Trees less so, and the God of Oak even less so. The purviews of the gods range from things viewed rather positively like Love, to neutral things like Magic, to negative things like Murder; the gods of the nicer aspects are not inherently good, and the gods of the darker aspects are not inherently evil, but most mortals perceive them as such anyway. No mortal knows for certain just how many gods there are, but some facts about the vast pantheon are common knowledge.

In practical terms, the godly prerogative for controlling their purviews means that some things are off limits for mortals to meddle with. Most of these are common knowledge among magic using communities, but there are always some ignorant or arrogant enough to try it every once in a while. It is widely believed that magic can accomplish literally anything one can imagine, if only one can gather the requisite amount of energy and cultivate the skill to shape it properly, and this tempts many people into stepping on the toes of the gods. They end up dead, without exception. However, there still remain many forms of magic that mortals themselves have deemed evil and off limits that the gods do not regulate, ranging from simple curse magic to sacrificing virgins for great power.

Worship is an altogether more spotty affair, because each god decides for themselves what sort of worship they desire and whether or not they will favor mortals who perform it. This confusion is made worse by the fact that there are conflicting groups who claim that a certain god views worship in different ways, and the gods rarely bother to correct these errors. Despite the certain knowledge of the factual existence of the gods, the religions that worship them are built upon faith, specifically faith that they are in fact worshiping correctly and will be blessed by their chosen god for these acts.

There are three tiers of gods. The first tier are called the Prime Gods, and they are the seven that are clearly and without doubt the most powerful. The second tier of gods do not have a special designation in common use, but in theological discussions about the tiers of godhood they are known as Middle Gods. The third tier are the Small Gods, and they are mostly gods that reign over purviews of specific things rather than wider ranges of things; they are the most numerous and least powerful of gods. Servitors, divinely empowered servants of the gods, are significantly less powerful than Small Gods, even those belonging to the Prime Gods.

Prime Gods
God of Time: Zeinos, a god who appears as a Human male. He is the Prime God best known to mortals, because unlike the others he actually communicates with them now and then and desires worship. It is commonly known that any worship dedicated to him will suffice, as it is the time spent that matters rather than the acts, but he is not known for rewarding mortals who worship him.

Goddess of Magic: Idris, an Elven goddess. Many elves view her as their race's patron goddess, and their cultural history says she once walked among them and taught them how to use magic. She has been known to bless mortals with great powers and artifacts, but her reasons for doing so are unclear.

God of Nature: Gultar, an Orcish god. He is beloved of both Orcs and Goblins, though little groves of unspoiled nature can be found in or near most every mortal settlement for the sake of worshiping the God of Nature. Though the exact parameters for it are unclear, he is the most prolific of the Prime Gods in number of mortals given special treatment or favors, up to and including absolute dominion over spans of land and every living thing on it.

Goddess of Fate: Kiliara, a goddess who appears as a humanoid body with the fur and other features (including face and tail) of a fox. There are a handful of known gods who have such appearances, a sort of hybrid between animal and one of the sapient races, but modern societies are perplexed as to why that is. The purview of fate is misunderstood by many as supposed proof that there is no such thing as choice or free will, but the work of the Goddess of Fate is more a matter of looking at likely outcomes and guiding the world toward one of them. She has aided mortals in the past, but most scholars suspect it was simply to guide things to a particular future rather than as a reward for worship.

God of Gods: Thanas'Atalias, a male Elf with fully silver hair, a sign of advanced age among Elves. While it is understood that he has some form of power over other gods by the nature of his purview, it is unclear just how much control that entails or how much he makes use of it. Both gods and mortals are wary of him, and he hasn't done much of anything with mortalkind as far as the general public knows.

Goddess of Form: A nameless but supposedly female goddess who takes the form of a bear. Most mortals are uncertain what exactly "form" refers to and what her purview entails, but they do know she deals with shapeshifters.

God of Substance: Rix, a male Goblin in form. The purview of substance is even less clear to modern mortals than that of form, but remnants of old tales suggest that he was instrumental in averting some catastrophe and is closely associated with the goddesses of Form and Magic.

Middle Gods
There are many Middle Gods, and some do not bother to make themselves known to mortals or only do so with certain places or races. Below is a list of those Middle Gods that are well known throughout the world.

Goddess of Life: Granny Abigail, an old Human woman. She is an oddity among the gods for two reasons: she speaks to mortals very frequently and she spends most of her time living among mortals in a physical form rather than in her personal godly realm. In her mortal life she was the matriarch of a very large family and says that it prepared her for godhood surprisingly well, though when asked about how she became a god she demurs and refers to an old promise. She is perhaps the most beloved of the gods simply because she is easy to contact and very willing to help mortals with their troubles without demanding worship or sacrifice first.

Goddess of Death: Sharza, an Elf, more specifically a Drow. She is regarded as one of the most powerful Middle Gods. Though many view death with fear, she is not known as a malevolent goddess. Unlike her counterpart of Life, Sharza remains in her realm (called the underworld by most) and does not consort with mortals without good reason. Many try to appeal to her to stave off their death or attain immortality, but there have been no recorded instances of success in those attempts.

Goddess of Fire: Sana Leta, a human woman who always appears covered in horrendous, fresh burns. Of the four gods who preside over the elements, she is the most likely to be malevolent toward mortals. Like fire itself, Sana Leta is capricious and unsympathetic to those she destroys. She can be caring and nurturing one day, then the next she might incinerate any fools who do not properly worship her (a standard which changes almost as often as her moods). Most wise mortals steer very clear of her. Snow Elves are among the few who do worship her frequently, though they name her the Goddess of Warmth and have told others that it is a separate purview that she also rules over.

God of Earth: Nazzan, a Dwarf. He bears the same name as one of the revered ancestors of the Dwarves, and the Shafts of Nazzan in the Underhalls are some of the deepest and riches mines they have; the god has neither confirmed nor denied a connection. He rules over the dirt and stone itself, in all forms including elemental earth magic.

God of Air: Ath'dannan Shol, a massive dragon with varied grey coloration like a stormy sky. Not much is known about him other than his position and that he doesn't care at all for mortals... unless they violate his purview, of course.

God of Water: The Tarnished Lord, a giant sea serpent with scales of bronze flecked with green. Like the God of Air, he pays little attention to mortals; unlike the God of Air, he doesn't care what mortals do with water. He has been known to appear in physical form and attack boats, particularly fishing boats, but this is rare and nobody is sure why some boats attract his ire while others do not.

Goddess of Mind: Rinnith, one of the few Gnomish gods. The Gnomes of Skypeak praise her above all others, but most others simply place her among the unequivocally good gods. She is alternately known as the Goddess of Free Will, largely because she is the greatest champion of such that mortals are aware of: she does not tolerate anyone, not even other gods, enslaving the minds and will of mortals. Aside from those efforts, her purview also encompasses all intelligent thought and she is said to favor the smartest of mortals over others.

God of War: Thurlock, an Orc with light brown skin. His place in the minds of mortals is even more mixed than the Goddess of Death, for some praise him as a symbol of honor and glory while others see him as an evil that ought to be in cahoots with the God of Sin. He neither favors nor punishes mortals for engaging in war or their chosen methods of fighting, but he does blatantly prefer warlike people over the peaceful. He has been known to appear in the war councils of those favored people to see what they're up to and to give advice, and there have been instances of him doing so for both sides of a conflict, though of course the winner tends to say their enemy lied about it to boost the morale of their people in the face of defeat.

God of Sin: A Human male who has never given a mortal his name; he tells them to call him Sin. While most theologians assume the majority of gods have existed since time began, the God of Sin and his cohorts are not considered as such: they believe that these gods came into being after mortals were made in order to rule over new concepts that did not exist before mortals thought them up. The God of Sin is commonly regarded as the most evil of the gods, often being cast as the tempter and corrupter of mortals in various religions. He is known to have some level of power over lesser gods that embody various sins like Wrath and Lust, as well as a variety of other gods who are viewed in a negative light like the God of Disease, and his personal realm is known as the Court of Damnation.

Small Gods
The purviews of the Small Gods are numerous almost beyond count. Most are lesser and related aspects of Prime or Middle Gods, such as the Goddess of Flame that is concerned purely with the aesthetic beauty of flames. Gods of specific animals are Small Gods, and most of them have little to no interaction with the sapient races. Those races also each have a Small God, said to represent the epitome of their people, but they are not universally known even among their own kind. There is a common saying among Dwarves that explains the astounding array of Small Gods (and is usually said in a dismissive tone when someone brings one of them up in conversation): if it exists, there's a god for it.

Servitors
Servitors are the servants of the gods. They also appear as beings from mortal races, with none known that are animals or humanoids with animal features, and they are usually of the same race as the god they serve. The Servitors of a particular god are similar to Scions in that they take on physical aspects of their god's purview, but unlike Scions it is uniform across all those Servitors who work for a certain god and it is far more extreme. Almost all Servitors have wings, and that is generally the sign one uses to tell one of them from a mortal if they don't have skin of molten rock or an aura of impermeable darkness or some other such thing that gives it away before you can see the wings.

Magic Banned By The Gods
Certain gods have decided that they will not tolerate mortals meddling with their purview. They tend to keep a watchful eye out for any who would violate their rules and punish them severely, usually fatally.

Time Manipulation: The God of Time deals harshly with anyone who dares to play with time. He usually does so by turning them into dust, which he has told horrified onlookers is achieved by speeding the fool's personal time forward thousands of years.

Mind Control/Manipulation/Reading: The Goddess of Mind does not tolerate anyone fooling with an intelligent mind. Those who attempt to control, manipulate, or read the mind of a sapient being with magic will quickly find themselves confronted with a diminutive but wrathful goddess who has never been known to let an offender off the hook. She allows telepathic communication, but those who dabble in telepathy will usually receive a stern warning that appears in their own head via telepathy: go no further in mind magic or you will die.

Shapeshifting: The mysterious Goddess of Form does not take kindly to shapeshifters, but in apparently inconsistent ways. She allows those afflicted by unfortunate conditions, like werewolves and werebears, to exist unharmed despite their changes. Those who willfully change their bodies via magic may one day find themselves faced with a giant, angry bear goddess. There are some who have stuck to very limited shapeshifting, like turning their hand into a blade, and have never been bothered by her; others attempt their very first shapeshifting excursion by trying to take on the appearance of another person and end up mauled to death. Magic scholars have guessed that it has something to do with the extent of the change, but few have been brave enough to test it.

Necromancy: The Goddess of Death does not care if a mage wants to animate the corpse of a person or creature for their use. What she does care about, however, is the attempt to return their souls to their bodies or to steal the souls of living persons to make them more than shambling husks. The disposition of a soul is hers to control, and those fool enough to try to go against her learn firsthand just what she does with the souls of mortals. Curiously, she seems not to care about people manipulating their own soul, and as such liches remain unmolested by the Goddess of Death.

Creating/Manipulating/Imitating Life: The Goddess of Life, as kind as she usually is, has no tolerance for those who would seek to create new forms of life without her permission. Some mages have tried and in fact succeeded in creating new animals and monsters, but they and their creations do not survive the day. She also does not allow imitations of life, such as golems made to act as if alive; mindless automatons are okay, but if they can think or speak or similar then they are imitating life and the Goddess of Life does not like it, though she is likely to give golem makers a warning and a chance to repent before being slain. There have also been attempts to combine incompatible creatures into new forms of life, and of course the Goddess of Life objects to this; the Goddess of Form is also likely to show up and kill those who attempt to create hybrids.

Flight: The God of Air does not tolerate mortals invading what he sees as his domain. Those few lucky enough to survive his rebukes have reported that he told them that if mortals were meant to fly they would have wings, but they do not so they should remain where they belong.

Magic Banned By Mortals
Other types of magic have been generally declared unsavory or evil enough that none should practice them. Enforcement of such rules is very difficult when you don't have the powers of a god, and some societies are completely fine with some of these forms of magic. Generally speaking, anyone found out to be using these sorts of magic are likely to be reviled and even attacked by the average person.

Necromancy: Unlike the Goddess of Death, most decent people dislike the idea of a mage animating corpses for their own use. Even if it's only animals, folks tend to look upon corpse violators as scum. Most nations have laws against such actions with penalties ranging from imprisonment to death.

Curses: Though they're a very wide range of magic, people don't like curse magic. Any spell that sets a persistent malevolent effect on something might be called a curse, and anyone found using them (in the places that care) will find themselves punished with varying severity based on what sort of curse they set.

Blood Magic: Few places have actual laws against using one's own blood to fuel their magic, but many people with fervent religious beliefs see it as sinful, particularly those who worship the Goddess of Magic and the Goddess of Life, which are of course two of the most commonly worshiped gods in the world. These believers of a magical persuasion see it as a slight to the magic that is all around the place ready to be tapped, and those who worship life dislike any sort of self harm and think using the sacred energy of life for magic is inappropriate. While a blood mage is unlike to be arrested for the act, it will turn many against them and perhaps even incite a bit of mob justice if done in the wrong place at the wrong time.

Sacrificial Magic: Outside of the places that willingly kneel before gods of negative aspects, killing something to power your magic is seen as pure evil. It is especially insidious due to the common knowledge that the purity of a sacrifice is roughly equivalent to its power. Virgins and children are favorite targets of those who stoop to using sacrificial magic, though they can kill pretty much anything and get a goodly amount of magical energy from it as long as they know what they're doing. The lure of magic with sacrifices is its power: a novice with the know how and someone to gut could rival a lifelong master in terms of sheer power for a short while for the price of just a few minutes of preparation and a slit throat.

The general technology level of Ethcolan is generically medieval. Steel is used widely to make armor and weapons, though there are more exotic metals like mithril and such to be found here and there. Ships are powered solely by sail and oar. So on and so forth. There's room for leniency here with some possible post-medieval technology existing, because the Gnomes of Skypeak can be crafty little bastards, but it'll be looked at on a case by case basis. Below are some specific explanations of a few things that will be more directly relevant to making a character.

Fantasy Metals: Don't expect them to be all-powerful if you get them. You'll have to spend trait points to have any gear made of magical meteor metal or whatever, and functionally they'll simply offer a slight bonus over steel items.

Gunpowder: It has been discovered by the Gnomes, but it has not been weaponized. Yet. It's currently a matter of interest in Skypeak, and ideas are floating around, but it's not quite there yet. Guns and grenades do not exist yet in Ethcolan, though luckily magic can pierce and explode things without much trouble.

Enchantments: An enchanted item is one that a mage has imbued with a continuous effect. They are potentially dangerous and inconvenient because of this continuous nature: a fiery greatsword will always be on fire while the enchantment persists. Temporary enchantment-like effects can be achieved on the battlefield, but true enchantments are built into the object itself and last for months at a minimum; truly great enchantments are made to take in ambient magical energy to replenish themselves and last indefinitely.

Magebrands: Magebrands are seen as a direct upgrade to enchantments. Rather than being on all the time, magebranded items have rune-like inscriptions on them that can be activated with a little bit of magic to either set off an immediate spell effect or to turn on an enchantment-like effect for a short time. Magebranded equipment from most places are somewhat rudimentary and require the user to have knowledge of the type of magic the effect is supposed to achieve so that they can shape the magic they shove into the magebrand to suit the spell; these effectively act as items that make a certain spell take less effort for a mage to cast. However, magebranded equipment from the Mactian Empire is far superior: they've discovered how to make it so completely unformed masses of magic energy shoved into the activation point will activate the magebrand, thus even totally untrained novices can make use of them. They are very restrictive about what they sell and what they keep to themselves for their military use though, so outsiders are only likely to be able to get their hands on items on the level of a standard flaming sword or sword that will shoot a small fireball rather than one that can send out a massive wall of flame that could obliterate a whole village.

This tab will house potentially interesting lore related to things, two big ones to start and perhaps more to come as you guys discover things about the world. None of this will be required reading, and it should not be known to your characters unless you can firmly justify why they should know it. Use your best judgment there, I'll be sure to give you a slap on the wrist if you mess up.


Transcription of a lecture by Magister Harlen Blackwell, 2

nd​

Circle Member of the Mage's Consortium:

The greatest mystery of our time is not what one would expect. It is not the future, which anyone with a brain can see is bleak and getting bleaker. It is not what happens to us after death, for we know that Sharza takes our soul and houses it in the underworld. No, the greatest mystery that faces us is our past.

If you want to see a historian squirm, ask him a simple question: what was the world like two thousand years ago? Even asking about a thousand years ago will make him decidedly uncomfortable. We're fairly confident that things existed and were happening back then because gods have been heard cryptically mentioning life thousands of years in the past. We lack any real information on that for ourselves, and the gods aren't talking about it, so we're stuck.

I call it the History Wall. It seems to be erected about ten centuries in the past, give or take a couple decades. Every once in a while we'll find something that slipped past the wall, some document or cultural memory, but it's never much to go on. Our oldest known book is just over eight hundred years old, but we've found scraps of writings we think may be twice or thrice as old. Even the Elves don't know for certain what happened beyond the History Wall, and some of them had great grandparents who lived in that time. Some suggest that the gods purposely erased evidence and memories of the past, and there is certainly compelling evidence for it.

What we do know for sure is that about seven hundred years ago the gods, called together by Zeinos, held some sort of meeting here on the mortal plane. They agreed on something, which they've referred to as The Accord without explaining it, and somehow whatever was mangling the historical record was ended. We can form a solid outline of the history of any nation for about seven hundred years, then it starts to get muddy before being completely obscured about a thousand years ago.

Surviving documents and pieces of oral history suggest that the time before the gods reached their Accord was chaotic. They mention great changes among the gods and fights starting for no reason. A few of them refer to something else with terms like 'the end of times' or 'the great destruction', but rather than being attempts at prophecy they seem to be speaking of something in the past. The idea is actually a frighteningly common one: it can be found among every race, in almost every religion that speaks of the past, and not only do very isolated societies speak of it but they seem to have the clearest and most consistent picture of it. All of them speak of a great conflict, a war, in which gods and mortals fought with each other and amongst themselves. I have personally attempted to find answers, I have asked the Goddess of Life and a few of the Small Gods about it, but they all refuse to speak up or claim to know nothing about it.

And that, dear students, is why our history is our most compelling mystery. We have dire hints and scraps of information, and those who could clear everything up simply will not do so. Have any of you ever spoken to someone who survived a horrible tragedy? Many of them seem to block out their memories of it, and the rest do not speak of it in anything but vague terms. These gods strike me as such survivors. Whatever they lived through, it was terrible enough to affect the gods themselves. It smashed a hole in mortal history. It left scars that perhaps we do not even recognize for what they are. What if the God of Time's edict against manipulating time with magic was a result of actions during this great war of the past; some theorize that excessive meddling with time could do untold damage to the world, and perhaps that is the source of the History Wall. Perhaps our own cultural bans on sacrificial and blood magic come from terrible acts performed during that war. Worst of all, what if our lost knowledge means that we cannot learn from past mistakes? What if we are already on course for another great devastation and we don't even know it?

These are the intricacies of the greatest mystery of our time. I, for one, would love to unravel them.




...but that wonder and glory was not meant to last, of course. All things great and small must crumble and fade with the passing of time, and we elves know this far better than our shorter lived brethren. Alas, this lesson was not learned with grace in magnificent Mithilbras, crown jewel of the Chain of Idris. The Council of that ill-fated city of marvels grew old, and as they approached the grave they became afraid. They began delving into the dark magics, which in those days were viewed simply as unsavory rather than evil, and sought to surpass mortality itself. Most say it was pure arrogance that lead them onto this path, but others say it was that and simple mortal terror of the unknown. Whatever the cause, once they started on their dark path there was no turning back.

Mithilbras deteriorated quickly. Citizens started disappearing, fights broke out where there had previously been only peace and joy, old grievances were woken anew. Modern mages theorize that the Council of Mithilbras opened a connection to the underworld very early on in their research, and malevolent energies from that realm seeped into ours and poisoned it. Theological reckonings say instead that it was not a matter of incidental seepage, but rather a willful release of those powers by Sharza in order to dissuade the elves from their sinful acts. Whatever the case may be, the Council's search for immortality tainted Mithilbras with darkness. The only known survivors were those who fled the city in the first week of the abominable research, and contemporary accounts from traveling merchants say that the city was locked down, as if defending against as siege, from the end of that first week until its demise. The sole surviving reputable document from those within Mithilbras at that time sheds further light on the closure: it states that the Council ordered the city barred, with none allowed to leave, for they had need of their citizens in these trying times. Other contemporary documents claim that the Council engaged in acts of sacrifice and cannibalism, but we cannot be sure of the veracity of such statements.

What we do know for certain is the end result of that dark time: the destruction of Mithilbras and the death of all within its walls, and the land for miles around it stricken dead, never to support life again. Furthermore, we have the account of the destroyer herself, taken from the journals and sermons of a human priest of Sharza who was born thirty years after the fall of Mithilbras. Once his direct communion with Sharza was made known, elves asked him to beseech her for answers to the greatest and saddest mystery of their time, and answers she did give. At the stroke of midnight on the night of the full moon, the Council of Mithilbras performed a summoning ritual. They did not summon any of the common familiars, nor even the greater guardians or demons that powerful mages might call upon, but rather something far more powerful: they summoned Sharza, the Goddess of Death herself, into the mortal world. It was no minor summoning either, not a projection or an avatar of the goddess, but a fully corporeal manifestation.

Sharza, through her chosen human mouthpiece, said that the Council had summoned her into a massive binding circle of great power and complexity, far greater than she would have guessed them capable of. They demanded that she give them the secrets of immortality, or at the very least to bless them personally with freedom from the binds of death. Clearly they intended to keep Sharza trapped, perhaps even attempting something so foolish as to torture her, in order to get what they wanted. This, then, was the Arrogance of Mithilbras: mortals thought they were more powerful than one of the gods, and this was their downfall. Powerful though their binding was, no mortal construct could hold a goddess against her will. She destroyed the circle, then the Council, then their grand palace, and upon seeing the taint that had infected the rest of the city she slew its remaining residents for the greater good. To drive the lesson home, she smashed the fine buildings and sturdy walls of the city into rubble, then anchored the land itself to her realm, the underworld, so that it would remain inhospitable to life for all time. It was meant as a warning to mortals, to show them why they must never attempt to meddle with the gods, and on the whole it worked: while there have been foolish attempts by other mortal races to tamper with the purviews of the gods in the past two hundred years, no such mistakes by elves have been recorded.

Thus did Mithilbras fall, slain by the sword of its own hubris that was wielded by the Goddess of Death. The aftermath of this tragic loss echoed throughout the other cities of the Chain of Idris, disrupting trade and leaving the Elven Confederation unbalanced and vulnerable...

- Excerpt from A History of Elvenkind, Vol. 8 by Elgas Thalien

First off, all the common ones: Iwaku site rules are obviously in effect, don't be an asshole, no metagaming, no godmoding, no hijacking other characters without permission, etc. You've all roleplayed before, you should know the drill.

Do collaborative posts for back and forth exchanges between player characters instead of spamming the IC.

Also do collaborative posts with me for interactions with NPCs. They're all mine to control, so if you want something from them you have to get it from me. For collabs with me site PMs are fine, doing it over Skype (my username on there is jorickrpg if you don't already have me added) also works, and setting up something like piratepad or titanpad or whatever is also okay if you want to do it that way. Whatever works for you.

My GM posts will have a hard deadline of two weeks after the last one was posted. If, however, all players post before the deadline, then I'll push out a GM post earlier. The overall posting speed is mostly in your hands. Missing two rounds of posting will get your character kicked to inactive, but if you let me know beforehand that you won't be able to get a post up for whatever reason you'll be fine. I'll even work with you and let you give me a brief explanation of the action you want your character to do instead of a full post, as long as it doesn't become a regular thing.

This roleplay is going to be a relatively short term one, with very clear major objectives to finish in order to complete it... or to not do and fail entirely. The whole thing will take place in and around the town of Varden, but don't worry too much about being railroaded: you can explore the place and find other things to do that may be rewarding, and failure is always an option. You might be wondering about fail conditions by now, and it's pretty simple: the name of the roleplay is not just for show. You have one day (IC time, of course) to be big heroes and save the town. If you fail to complete the major objectives before that time runs out, bad things happen and the decimation of the town will be very likely.

To track the time, as well as some other fun stats, with each GM post I'll also put up a special post in the OOC. This roleplay is going to be sort of a hybrid between a normal roleplay and a video game or tabletop RPG. The status posts will track objectives with little blurbs about what you know and what progress you've made, including side quest type of things you discover, so that should help prioritize your IC time management.

Another game aspect in play is dice rolls. Don't auto-hit enemies or assume success of actions that might fail, otherwise I might have to do some awkward retconning and say part of your post didn't actually happen. Social interaction will succeed or fail based on how you approach the person and situation rather than by rolls, but anything else with a chance to fail is fair game. If you want an explanation of the dice system I can explain how I'm doing things, but you can get by just fine without knowing anything specific about them. Oh, and just in case it isn't blatantly obvious when you look at the character sheet, the skills and traits and such will all contribute to rolls. If you want to smash things real good, maybe don't put all your skill points into cooking. Basic logic, y'know?
Character death is purely voluntary in this roleplay. If your character gets hurt and you choose to have them die from the wound, so be it, you can do that if you want. If you do so you'll be able to make a new character to keep on playing if you want.

Name: Self explanatory.
Race: See Races spoiler in the World tab for your options. If you want to play a Scion (see the first part of this post for clearer details on Scions), ask me first for the requisite details for what unique features you'd get or just leave room for editing in your appearance to add them in later.
Sex: Your character's biological sex.
Age: Self explanatory. All races aside from Elves age on the same pace as Humans.
Appearance: Picture, description, or both.
Attributes: Rank these 5 attributes from most important to least important for your character. Higher on the list means you'll be better at them, lower on the list means you'll be not so good at them.


Strength - deals with feats of strength and melee weapon damage
Endurance - stamina and resistance to both physical and magical harm
Dexterity - agility, dodging ability, and use of ranged weapons
Magic - influences use of all magic spells and ability to detect and understand magic used by others
Perception - ability to spot out of place things and possibly receive GM hints

See this post for a better, clearer explanation of skills and trait points than the ones below.
Skills: List the skills your character has, anything from fighting styles to domestic duties. You can have five 'points' to work with, and it's possible to spend multiple points in one skill. Note that as an adventurer your character is assumed to be competent with related skills, such as using their weapons of choice and riding horses and so on. Spend these points to highlight areas where your character is more skilled than the average wannabe hero running around.
Traits/Special Gear: List anything that is more special about your character here, be it a unique ability they have been gifted with or some extraordinary armor or an enchanted/magebranded item or so on. You have two 'points' to spend here, and you cannot currently put both of them into one thing. These will be more powerful than a skill point, so use them wisely.
Equipment: Just explain what sort of gear your character uses in a fight and what sort of magic your character can use (if any). Remember that you're not a badass world-saving hero, just one adventurer among thousands that roam the world, so you shouldn't be a master of every damned weapon ever or all kinds of magic you can think of. Keep it reasonable.
EDIT: Just a list of equipment and magic types they're familiar with will suffice for this, but feel free to get fancy with it and describe actual fighting style stuff if you feel like it.
Bio: Give some details on your character's history and personality, at least a paragraph.
What is your character's motivation for being an adventurer and why did they take this job specifically?: Exactly what it says. Be as brief or lengthy as you like.

See OOC thread OP for actual overview.
Accepted Characters (7/8):
Careena Strongbow
- Limeypanda
Sir Amel Nensis
- Holmishire
Esther Kaddu
- Herzinth
Marlene "Mercy" Tyr Elvarasi'in
- Brovo
Kal'Sidus
- PCSutfin
Loima
- Kestrel
Wrogan
- Goldmarble
Inactive Characters:
Marco Chaste
- Snakey
Last edited by a moderator: