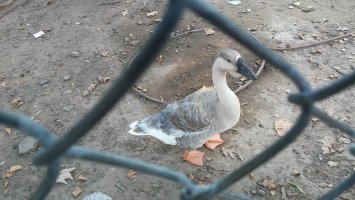 Roleplay Invitations

Group Roleplays, One on One Roleplays, Chat Roleplays, Private Convo Roleplays
Posting Speed

Several Posts a Day, A Few Posts A Day, One Post a Day
My Usual Online Time

It depends sometimes I'll be on at two in the morning, sometimes I'll go to bed early just reply whenever.
Writing Levels

Elementary, Intermediate, Adept, Adaptable
Genders You Prefer Playing

Male, Female
Playing Style- Passive or Aggressive

BOTH sometimes I need someone agressive and sometimes I like to be agressive.
Favorite Genres

MAGIC SUPERNATURAL SCIFI SOMETIMES. (Fantasy mostly)
Genre You DON'T Like

Work in progress.

Name: Astrid Rastel
Nickname: N/A
Age ( preferably older than 18): 24
Appearance:


She looks a little thinner, and has an innocent look about her. She tries to blend in as much as possible, as attention is something she doesn't like. Her hair is usually more sedate, and is usually braided or put in a ponytail behind her head.
Occupation before arriving on the cruise ship: Her front job is that of an accountant. She's currently "on vacation," having been placed there by her superiors.
Personality: RP it out
Weakness: Her powers work slowly, and when using them she is completely unable to tell what's going on in the outside. She stands still, and it's like she's dreaming or asleep. It also takes some time to effectively sift and go through appropriate memories that go towards what she wants. Also, her powers have caused deaths before, mainly on accident. (Both a positive and a negative.)
Species: Human/Possibly unknown
Powers: Whenever she touches someone's skin, she can use her power to dive into people's mind and wipe their memories. Similarly to accessing a computer, she looks at people's "files" and can see other people's memories, and importantly, delete them. If pushed too hard, she can make people forget how to function and even to breathe, almost like a degenerative disease that affects the body. When she comes back to the real world, the person she wipes are stunned for a few minutes as their brain works to fill in the gaps of memories. Otherwise, the memory wipes usually don't affect the body, unless a small piece of memory is left behind which can cause headaches.
Abilities/ skills: She's pretty good with numbers. She also knows how to fight and to defend herself. (Maybe more will be placed here idk)
History : Will update this later, but for now, she works for the people who have Dan, Mike and Constance. (Need more details before describing it better, but really it's to have someone to check Michael and Dan so they don't murder anyone unnecessarily.)
Faction/ role in RP :In the know
Extra:
She's the reason why mostly everyone who's not in the know has no idea what's going on. Constance would probably be the one who knows the most about her. Even Mike and Dan don't know the true extent of her power.