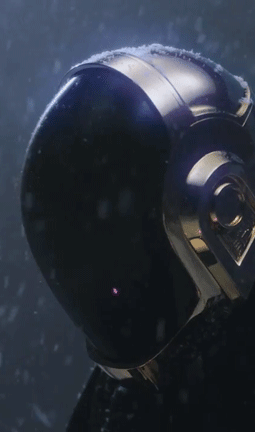 Nerd
Original poster
DONATING MEMBER
LURKER MEMBER
FOLKLORE MEMBER
Invitation Status
Posting Speed

1-3 posts per week
One post per week
Slow As Molasses
Writing Levels

Intermediate
Adept
Advanced
Preferred Character Gender

Primarily Prefer Male
Genres

Fantasy, Sci-fi, Modern, Apocalypse, Action and adventure, Steampunk, Dieselpunk, People with Powers, some historical eras, lots and lots of other things. Feel free to ask.
The two men walking down the street looked...well, out of place. One, who would irritatedly identify himself as Michael if asked, was around six feet tall and very well-kempt with short, carefully styled blond hair, clear blue eyes, and one hell of a bitchface. The other, who would smile and introduce himself as James if asked, was around the same height and also blond, but his messy hair hung to his shoulders and his eyes were hidden behind a pair of aviator sunglasses. Michael was in a darkwashed pair of jeans and a gray button up, both clean and some sort of name brand. James was in a black tee and a leather jacket, the edges of his back tattoo poking above the low collar of his shirt, and his own jeans were ripped at the knees. It was clear the pair were opposites, in everything from resting expression to gait. Seeing them walking next to one another was an interesting display of contrast.​
Their destination was even more interesting. Some sort of bar for nonhumans. James was intrigued by the place and trusted the recommendation he'd gotten from a friend. Michael didn't trust anything to do with James or his so called 'friends' and disliked anything that involved interacting with people. This would certainly be an interesting evening. Maybe not to Michael, but it would be interesting.​
"

Why are we here, James?

" Michael had to ask as they approached the entrance of the bar place James had named. His accent was defintely American, maybe from California or somewhere like it. As for their destination, he was thoroughly unimpressed. The place looked small. Unassuming. Not exactly the sort of place the boisterous James would visit. Definitely not the sort of place Michael would visit voluntarily. And he wasn't going voluntarily this time, as James was dragging him along as a 'wingman', whatever that was. "

I cannot get drunk. I have no idea what being a 'wingman' means. I hate people. So I ask again, why are we here?

"​
"

Pull that stick out of your ass, for once, Mikey,

" James reprimanded, punching Michael lightly in the arm and opening the door to the place. His accent wasn't American, or British, or anything common. No, James was raised in South Africa and he had the accent to match. The bar being so unassuming from the outside didn't dampen his curiosity about the place. He didn't judge places, especially places that served alcohol, by their outside. "

A friend recommended this place to me. Non-humans only, so you probably aren't going to be the only weirdo with future visions.

" He paused, then tried and failed to imitate a 'surfer voice' for the next two words. "

Chillax, bro.

"​
Michael slowly rubbed his temples with his thumbs, wondering not for the first time how he let James drag him anywhere, not to mention how they were even friends in the first place. "

You suck at an American accent,

" he snapped before walking into the bar. James followed after, a smile on his face. He didn't remove his sunglasses, even after entering the building.​
​
Last edited by a moderator: