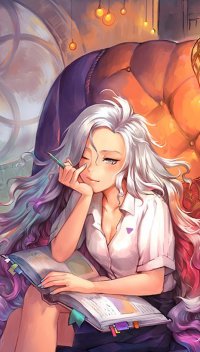 Roleplay Invitations

Group Roleplays, One on One Roleplays, Private Convo Roleplays
Posting Speed

Several Posts a Day, A Few Posts A Day, One Post a Day
My Usual Online Time

I check in pretty much all times of the day, either from my phone or from my home computer. So it's likely I'll see messages shortly after I've received them.
Writing Levels

Intermediate, Adept, Advanced
Genders You Prefer Playing

No Preferences
Playing Style- Passive or Aggressive

A bit of both, honestly. I like a bit of balance here with my partner.
Favorite Genres

Sci Fi, Fantasy, Fandom, Anime, Sometimes Horror. Survival, Romance, Furry, Magical.
Genre You DON'T Like

I'm not entirely sure. I don't like playing canon characters already defined from shows. I also don't like any genre utilizing a roll system for combat.
Yes ladies and gentlemen, you read correctly today we're going to be covering how to effectively write an Anal scene and simultaneously make me want to commit seppuku with my own keyboard. I would like to inform all readers that this guide was asked for by your administrator

Jorick
who felt this would be the best use of my time... well, not really, he dared me and I said bring it on. Never the less he we are so let's get the pain train moving, starting with the first subject I want to get to, which is:
What is Anal?​
Well my mentally scarred friend, Anal is the process of putting a mans umbrella handle inside the woman's trouser pocket, but for both my sanity and yours we're going to call it: Squeaky bum time. Why call it that I hear you ask? well I could tell you that I thought it would be more digestible for the reader but truth is I need more letters to fill up this awful explanation, has your time felt wasted yet? no? well let's move on to our next subject!
How to write a squeaky bum time scene.​
How do you write a squeaky bum time scene? I mean it's a good question, not one I've personally put a lot of thought into until now but I would say there are some fundamental things you'll want to avoid, otherwise you'll end up writing a sex scene like the following demonstrated by ya boi, Dwayne
'The Rock
Johnson:
Pretty awkward am I right? Honestly we could probably avoid this by just paying a little more attention to detail. No not that part of the detail, you strange individual, but details of something I like to call:
Yes, it says romance not Romans, though I'm aware the font makes you feel like your great grandfather attempting to thread a needle with a cat hair, hopelessly squinting while the rest of the family watches like arseholes instead of helping. But yes, romance is key to writing your squeaky bum time scene, try and pay attention to your writing partner and concentrate on getting a good feel for how they're progressing the scene along and the nature of the character they're writing. If they're trying to be all lovely and cute while you're attacking them like you're angrily trying to shove a bendy straw into an apple juice carton I somehow don't think the scene will play out very well.
Another thing you might want to note is the setting, no one wants squeaky bum time in the middle of Walmart (if you're American) or Sainsbury's (if you're English). Try and set the scene with a nice location with maybe a little bit of aesthetics added in such as candles, or maybe some music such as what you'd find from Marvin himself:
You hear that? that's squeaky bum time gold right there. Always think about your surroundings and what you can add to make things a little less awkward and a little more romantic, of course it does depend on your partner and how they choose to approach the scene so ultimately they're no wrong answers, except this resource, which is completely wrong and you should have a quiet word with yourself for still reading.
How do I finish squeaky bum time?​
Again you should probably gauge it with your writing partner, but when you're finishing with the scene I suggest not trying to pull your umbrella handle out like your great Aunt Ruth trying to wrestle an over sized turkey from the oven on thanksgiving. It's always nice to read when a couple ends the scene with a cuddle or a nice conversation, just for the love of god remember that sex ends after squeaky bum time, don't try and send your soldier off to war before he's had a bath... it's just... just don't, ok?
Yes ladies and gentlemen we're approaching the end of the resource, and while I'm more than aware this has been relatively short I can tell you right now that spending this amount of time has made me question myself on many various levels. However, to actually conclude this guide on squeaky bum fun, we've learned that the scene requires both writers to be on board and to spare some thought before during and after the scene. I hope you found this resource as useless as I did writing it and have a wonderful day.