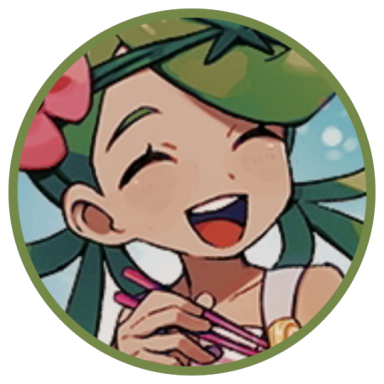 We're all monsters, living in a dream~
Original poster
Roleplay Invitations

One on One Roleplays
Posting Speed

Several Posts a Day, A Few Posts A Day, One Post a Day
My Usual Online Time

3pm - 1am (GMT / BST)
Writing Levels

Beginner, Elementary, Intermediate, Adept, Adaptable
Genders You Prefer Playing

Male, Female, Transgender, No Preferences
Playing Style- Passive or Aggressive

Meh, depends really. I tend to be more aggressive I suppose, but I find a good balance with my roleplaying partner and adjust my style accordingly.
Favorite Genres

Horror, gore, bloodiness, monsters, supernatural, fantasy, romance, criminality... I could go on.
Genre You DON'T Like

Furry, sci-fi, boring high-school, slice of life genres that are bland and don't have some twists somewhere.



Thus, he wasn't allowed to properly grieve the loss of a woman who had taken him under her wing and given him opportunities he could only have dreamt of. She plucked him out of obscurity and placed him in the position as her aide and physician and, eventually, a dear friend. It made her loss all the more heartbreaking for him. He wasn't just losing the remarkable Queen everyone knew, but he was losing a friend. Given his lack of friends his whole life, losing someone who brought him so much joy was horrendous - but the duty placed upon him left any attempt to grieve all but impossible. He pushed it back, knowing that the importance of tracking her family ancestry needed to take precedence over his emotions.

That said, it took everything in him not to have a breakdown over those months. He had countless sleepless nights, having to induce himself into sleep through spells and herbal remedies. He shut himself away for hours, only to emerge red-eyed and sick through the almost insurmountable stress. Not even the comfort of his Familiar, D'njaru, could relieve him. In the end, such persistence paid off, having managed to find a suitable heir through intense research and hours upon hours of dedicated reading in the archives. Any relief was shortly cut by the fact he could trace the other's position to the human realm; a realm no creature from his own was permitted to leave. It didn't stop the possibility of one or two slipping through the cracks which was, he imagined, how Daniel came to be in the human realm. The idea of breaking rules set in place by the former Queen haunted him, Indigo often being a stickler for them, but the gravity of the situation all but pushed him into bending the rules, on a one-time-only basis.

If he could return to the realm with a suitable heir, then he could forgive himself for breaking the rule to do so. It was either that, or have no ruler and watch his realm fall to chaos and destruction, and nobody wanted that. Especially not Indigo, who would ultimately be blamed for allowing it to happen.

And so, Indigo had little choice but to venture out to a realm he, quite literally, knew nothing about. He knew what humans were, but had only read about them; not of the countries and places they inhabited. With a letter to his parents explaining his decision -one they took great worry in-, he left to seek out Daniel with no belongings; only his trusty spell book and Dee. He didn't think he would be that long in the realm, anticipating the duration of his stay at a few hours at the most, so what was the point in lugging along suitcases? Even though he assumed Daniel was brought up a human, he really didn't think there would be much difficulty in convincing him to head to the realm he belonged in, to take up a position of incredible power. It was an opportunity that would be difficult to turn down, and Indigo anticipated no such event taking place; he, perhaps naively, expected Daniel to be fully aware of what he was and happy to be taken to a place that he could practise his magic in openly.

Difficulties instantly arose when Indigo realised, in horror, that he had no idea where he was or how to find the boy. He landed in the middle of Mississippi, the place he somehow managed to track Daniel to. It was the only information he had, and it hadn't occurred to him that Daniel had moved, like he had done himself, in the hope of achieving bigger and better things. Instead, Indigo was left in the middle of a city he didn't know, bewildered by everything his eyes could see. He had no knowledge of human transport, technology or, quite simply, of humans themselves, leaving him absolutely terrified of the bustling city he had found himself in. It was then he realised that his stay in the human realm might be far longer than he first thought.

What followed was a long month of tracking Daniel down. He had stumbled upon social media after, naively, asking a random person on the street how to help find Daniel. They assumed he was foreign -which was accurate- and explained, patronisingly slow and loud, that he ought to use Facebook to track someone down. Not even knowing what a laptop was, a week of studying how to work one ensued, the witch spending long nights in a hotel room in utter amazement at the technology. It all led to him finding Daniel on Facebook and, eventually, making the journey up to New York City, this time having the ability to search on Google what to expect when he got there.

Nothing could have prepared him for how busy the place was, the crowds sending the witch into an immediate anxiety attack, which only Dee could help him recover from. He quickly realised, again, that he had no idea where specifically Daniel would be, which made him feel all but useless. It was by sheer fortuitous luck that he had been sat in a small cafe one day when Daniel wandered in. There was no suggesting that he would go there again but, being too nervous to approach him on that day, Indigo decided he would venture back to the same cafe at the same time in the hopes that Daniel would make a repeat appearance.

And so, sat with his new laptop open, still utterly fascinated with the thing, Indigo was patiently awaiting for Daniel to arrive - indeed, he hoped he would. He took the time to root through the other's social media, to see what sort of person he was. Admittedly, he didn't know what to make of him, because the various pictures of his friends didn't strike joy into Indigo; they all looked like unsavoury characters, though he knew better than to judge by appearance alone.

"They might be nice, we can't assume anything," he murmured discreetly to the cat at his side, smiling towards Dee as he did his best to keep him hidden from view, having discovered not many places would allow him to enter their premises with the cat in his arms. It made sense to have Dee be in human form, but he also knew some people either found him intimidating from his size, or ended up flirting with him, and he didn't want Daniel to be distracted like that. "Maybe I should have messaged him first? On that Twitter thing. I could have messaged him, sent him some of those little yellow icons-- the smiley faces and whatnot. Everyone uses them, I'm sure he'd have come if I messaged him some of them, you know? I... what if he doesn't come? And if he does, how am I supposed to just... walk over and introduce myself? I can't do that, I suck at that. I know you can't answer me right now, but still, it helps to talk through all this aloud, Dee."