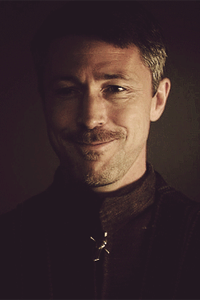 Magnificent Bastard
Original poster
DONATING MEMBER
Roleplay Invitations

Not Taking RP Invites at this Time
Posting Speed

One Post a Week, Slow As Molasses
Writing Levels

Adept, Advanced, Prestige, Douche, Adaptable
Genders You Prefer Playing

Male, Female
Playing Style- Passive or Aggressive

Usually aggressive, but can switch to passive if it makes sense for the character/scene.
Favorite Genres

Fantasy is my #1; I will give almost anything a chance if it has strong fantasy elements. Post apocalyptic, superhero, alternate history, science fantasy, some supernatural, romance, and a few fandoms (especially Game of Thrones) are also likely to catch my eye.
Genre You DON'T Like

Horror, western, pure slice of life.

The goal of this guide is to help folks who are totally unfamiliar with or uncertain about the game mechanics of Dungeons & Dragons 5th Edition (D&D 5e for short), ideally to the point that after a read through they are ready to make a character and jump into a game. It's a LOT of information, because I'm basically trying to condense 200+ pages worth of material here, so I apologize in advance for the massiveness of it all. If you read this and find yourself confused or thinking that something key wasn't covered, please do comment below to let me know so I can provide an answer and edit it in to the guide.
For starters, it'll be easiest to understand a lot of this information (and make it possible to follow along and make a character as you read through) if you have a character sheet available to you. Wizards of the Coast has
PDF versions available
for free with permission given to print them off and use them, and that includes versions that you can type to fill out on your computer instead of needing to print anything. If you choose the Fifth Edition Character Sheets download you'll get a few different things to pick from, but there are three pages to a full sheet: the Character Sheet is the page that includes stuff like your ability scores and skills; the Character Details page is an optional page that gives you more room for writing stuff like your backstory or features that don't fit on the first page; the Spellcasting Sheet is where you'll put all your info for casting spells (if your chosen class uses any). Included in that bundle of downloads is a couple alternate versions of the Character Sheet page that looks a little different, plus a couple files (both CharacterSheet_3Pgs_Complete and DnD_5E_CharacterSheet - Form Fillable) that are redundant and both contain all three pages for the total sheet and allow you to fill in the blanks on your computer. I'm going to be using one of these to reference things in the guide, so I'd suggest opening one of those to look at while reading to make sure everything is in the places I'm noting.
The actual meat of the guide will be separated into a handful of posts to make this not just an ungodly wall of text, as listed below.
1. How Do Dice Work?
2. Ability Scores, Skills, and Saving Throws
3. Making A Character
4. Spellcasting Is Complicated
5. Combat Mechanics
6. Advanced Stuff