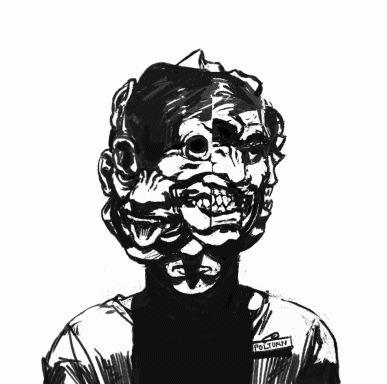 | Noble Village Witch St. Maerius |
Original poster
They had been dating for about seven months and ten days, but if you asked him, it only took a second of his time to fall completely head-over-heels.
​

Valencia Cross wasn't the kind of girl you would meet at school, or at the mall. How they met was completely by accident, if you asked anyone! It was by accident that she ran into him at the book store. All he had to do was look into her big brown eyes, and he was smitten. He would follow her to the end of the Earth and back, and he was sure he already did. It wasn't just her eyes that got to him, but it was the book she got, too.

"Good-Bye Blue Monday?" He inquired, smiling as he helped her pick up the books.
"Oh yes," She sighed, pushing her hair behind her. "I love this author."

He could still remember the imagine as clear as day. She invited him to sit, and talk. And talk they did. The boy talked about how the author was so respected, and she talked about how he wrote the truth, and didn't sugar coat anything. When she went to the bathroom, he left a note with his name, and number. He thought of writing it in the book, but he would never deface something like that.

Florence Jean Birdwhistle.
Call me Birdy. Or call me anytime.
(033) 606-0660
-B

It was that instant that the friendship started. It was slow, yes, but it went up hill quickly. They would vaguely text eachother, but soon they called, and called escalated to meetings and dinners, and it wasn't long until Florence fell completely in love with Valencia. When Florence knew he loved her, it seemed like the entire world stopped! He realized that she was the kind of girl you could pick out in the crowd. She stood boldly. She has skin! And a mouth! She has lips, and teeth, and a tongue! And, my god, She used correct grammar! She knew the difference between their, there and they're. You're and your. Too, two and to. She has lips, and teeth, and a tongue. And he had eyes for her alone.

It was seven months and ten days when he first proposed his love to her.

"A dropped penny won't kill you, alcohol doesn't keep you warm, and I am hopelessly in-love with you, Valencia Maria Cross!"

Needless to say, she loved him as well. They embraced, and held eachother for a long time. He held her like a rock, until the night time came. He made the motion to kiss her, but he only reached her forehead. That was okay with him. He walked her home, made sure she was safe and sound. When she left into the house, he was flying on cloud nine. He was ecstatic. He was in love.

But as in love as he was, there were some complications. She was about a year younger than he was, and it did spark some trouble for his family. But that was momentarily. Valencia, on the other hand, didn't have to tell her family. Her damned brother, Nathaniel, called him out. It was by accident, sure, but that stupid prick ruined their relationship within the last three months. All it took was leaving her phone out, and all it took was one snoopy brother.

It was his fault the relationship got complicated. It was his fault the dates were shorter, and that the aura of the situation was ruined. Florence knew that revenge, no matter how he got it, would be sweet. The school year started, and they began talking more and more on phone, other than face-to-face. She had dance practice, and Florence was alone with his books. But things only got complicated in the middle of the school year.
​
He heard it over the radio in his car.
​
That'S how it all started. Someone on the news said that there had been a missing person, and that person was her. Valencia. HIS Valencia. He barely noticed at first, but it only struck him when he parked at school. He screamed in his car, cried loudly, and hid for most of the morning. As soon as Florence decided to head into the school, he instantly had his sights set on the boy who had started this all.

He saw him standing with some friends, and Florence instantly lashed out at him. He ran to him, grabbed him by the neck of his shirt, and threw him into the locker. His blue eyes were striped with angry tears, and his glasses were speckled with water spots, as well. He had the sleeves to his hoodie rolled up to his elbows, and he was ready to absolutely kill this guy. His red hair danced like fire inside his beanie, with bangs poking out to move with his rage.

"Where the HELL is she?" He yelled loudly, looking him head in the eye.​