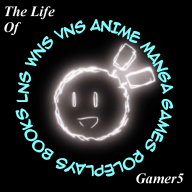 Imagination Traveler
Original poster
Introduction
Located in the suburban area west of the (new) Tokyo the 7th Tokyo Shinmeiryuu School is a small school of the Shinmeiryuu martial arts, a powerful martial arts whose best of the best can compete for space amongst the top fighters of the Inter-Dimensional Space.

What would usually be a ordinary Shinmeiryuu school is plagued by one hard to get rid of problem which was not solved with the construction of a new dorm. This problem are the several dozens of Otaku students of various kinds that now occupy the old dorm of the school and not only drag tournament results of the school but also are impossible to remove as regular at least several of them are children of influential or rich people, as well as the support of the school's vice-president, who is called only "Vice-President" and the eternal repeater studet known only as "Second" to the other students.

Now are you one of the Otaku of the old dorm? A normal student of the new dorm? Or someone in between struggling between being normal or Otaku?
​
For the Blank CS go the Cast List Tab
IC LINK: 7th Tokyo Shinmeiryuu School IC | IwakuRoleplay.com

All similarities with real people and events is purely coincidental except if not noted otherwise.



All appearances or mentions of people, objects and further on from any other work of fiction are made on purpose and are not coincidental at all.
​
The 7th Shinmeiryuu School is located roughly in the center of the north edge of the Fuji Volcano Protected Area and the school grounds include a hill almost 500 meters tall.
Bellow is the map of IDS Tokyo. The red line is the boundary Tokyo City while yellow borders represent the borders of the five suburbia of the city, four named after the direction in which they lay from Tokyo and the Yokai city with is primary inhabited by Yokai and demons.
The green circle is the Mount Fuji National and Heritage Park, the core of the Fujji Volcano Protected Area.
The pink area is the neighborhood in which the 7th Tokyo Shinmeiryuu School is located.
In the IDS Tokyo is inhabited by 1 billion people, thank to most of the city being made up of skyscrapers

several kilometers tall

and most traffic being "flying cars". The suburbs house additional half a billion people.
Totally Japan has around 13 billion inhabitants, almost all of them live in the massive Nippon Megalopolis that stretches from northern Hokkaido to southern Kyushu.
Bellow is a map of the grounds of the 7th Tokyo Shinmeiryuu School.
Light green is mostly grass and brushes while dark green is forest. Blue is water and black are buildings. The light gray area is the parking lot next to the New Dorm while pink are ether macadam or stone paths. Red dots are know access points to the cave system of the hill in which "Second"' laboratory is located and trolls, goblins and a old minotaur live. The purple line is the boundary of the grounds. To line next to to the north edge of the campus is the main road. Brown lines are elevation in spans of 75, with the hill top being 472, the first line from inside out 400, the second 325 and third 250.
The New Dorm is the large complex next to the north edge of the grounds while the Old Dorm is a bit to the east from there, inside a forest that spread there after years of neglect.
The building on the hill is a large hangar for tanks and airplanes, both for Tankery/airshows and collector items.
​
The technology of the IDS would to most look like magic and some of it even is partially based on magic.
Magically Enhanced Technology - MagiTech and Technologically Improved Magic - TechMag
Most IDS technology is partly or completely inter grated with some magic to produce better results, results at all or just to increase the reliability or durability of the technology. This is called MagiTech.
Magic is powerful. But if you combine it with technology it can become down right fearful as different technology can improve magic on various ways, from mass producing basic needs for magic to creating elaborate magic-based weapons for mages. This is TechMag.
Energy Supply
Most energy on planets comes from massive geothermal or hydro plants as well as gigantic space-based solar plants. Due to the large urbanization Earth primary utilizes massive space solar plants and underground geothermal plants.
On starships the most common way of producing energy are reactors. Most IDS reactors are driven by a stable crystal-like substance known as Antimatter Crystals. Once they were used to directly produce energy but today they are catalysts for achieving reaction between Energy and AntiEnergy and producing large amount of Magic Power which is then converted or used directly. Some smaller vessel still use Antimatter-Matter annihilation for power supply, primary spacecrafts of all kinds.
Alternatively high efficiency fusion plants can be used, trough they at best have a similar output to Antimatter-Matter reactors.
Robotics and Artificial Intelligence
Robotics is another field in which IDS shines, with wide spread use of robots, from delivering mail, over factory work to the battlefields.
Most robots are controlled by more or less powerful and capable Artificial Intelligences or AIs. AIs are usually categorized in two broad groups - numb and emotional. Numb AIs are incapable of emotions, while emotional AIs have special sub-programs that allow them to fill emotions. Emotional AIs are considered persons by IDS standards.
One particular field of robotics and AIs are nanobots and femtobots, robots on the size scale from the size of a living cell to the atomic core. Most are combination of technology and magic. They have many uses but their primary ones are industry, medicine and military. In the industry they are the ultimate perfect manufacturing machine multipurpose and almost always perfect. In military they repair hulls, slip into enemy computers to hack then, can be used for spying or scouting as well as a deadly weapon. In medicine nanobots and femotbots allow one to be perfectly healthy, always have a body at least on the level of a 21st century athlete, do away with genetic disease, protect from radiation; they even keep you from getting colds!!!
Complete Restoration System
Death being the boss/head of a huge amount of always busy Grim Reapers or Death Angels, or whatever you call them, is not a person without a need for money. So in order to earn some she decided to find someone and create a machine that would resurrect anyone - for a price naturally. Using state of the scanners to scan someone and then storing that data in a central database allowed for one's body to be reconstructed in seconds while an automated program would deduct a sum from the account of the resurrected, transfer it to Death who would then put the unlucky fellow's soul into the reconstructed body. Today there is no person which doesn't have a contract with the Restoration Corporation and who doesn't regularly update their "Complete Scan" how the process of scanning one's body for possible restoration is called.
Transportation
Long range transportation is made by Dimension crossing starships while on shorter distance atmosphere only capable crafts nicknamed "flying cars", teleportation and public transportation (usually by metro and trains) are some of the options.
Weapons
Most weapons in the IDS are ether Magically Enhanced Technology or Technologically Improved Magic.
MagiTech weapons are primary Energy-AntiEnergy guns, blasters which fire short but powerful burst of both magic and energy, beams which fire longer lasting beams of magic and energy, missile launchers of all kind, enchanted swords and so on.
TechMag weapons are various Magical Power guns.
​
Unique weapons or Artifacts are powerful one-of-the-kind weapons with various abilities, unique properties or attacks that have a unique effect/property.
Magic is a complex subject. Many different kinds of it exist in the IDS.
Pure Magic and the Magic Flow
Of all magic only one type is all-present and essential to the existence of the IDS - Pure Magic. Pure Magic is magic as it purest - wild and uncontrollable, even to the most powerful and learned mages of the IDS.
The only apparently orderly part of Pure Magic is the Magic Flow - a constant stream of magic that spreads trough the IDS and picks up, releases and creates the Pure Magic that is the basis of all living - Souls. Death is the keeper and tender of the Magic Flow and she is the one responsible for most of the Souls that return to the Magic Flow
Harmonic Magic
Harmonic magic are all types of magic that are so close to Pure Magic that to control them a perfect harmony of one's magical energy is necessary, but it is the most powerful magic type available to the IDS.
A sub-type of Harmonic Magic is Divine Magic or just Divine Powers, which are the powers that the many deities of IDS are able to use as well as bestow as blessing, be by themselves or trough their priests and priestess. Most priests and priestess are also able to borrow the Divine Powers of their deity and wield it against their enemies.
True Magic
This type of magic is more widespread and easier to use then Harmonic magic because it mostly requires one to be able to know the true magical nature of their surroundings and an ability to think out or what kind of changes in it would result in a certain effect on the world, or in some cases just wishing strongly and with enough belief in the reality of the wish.
Concentration & Other Magic
Magic in this category is the weakest of all and only requires one being able to concentrate two things - one's magical power and the change one wants to achieve. Elemental magic is a sub-type of this magic. Some magic achieve the needed concentration trough songs, some trough incantations, some by focusing and some by thought alone.
Life Force/Qi Manipulation
The natural ability to manipulate the natural flow of magic is one's body is known as Qi or Life Force manipulation and is developed trough hard martial arts training or special trainings methods for mages. Trough at first though to be useful only for rising one's physical abilities by concentrating or accelerating the magical flow in certain areas of the body or maybe unleash a few "Qi strikes on distance", it didn't take long for mages to realize that training this skill allowed one to greatly improve one's control over the flow of magic when firing out spells and thous allowing one to charge up spells faster, make them stronger or even fire out larger spells then one's magic power reserve could handle by storing additional magic power all over their body.
​
General overlook
Through beginning as an anti-demon martial arts the founder of the IDS Shinmeiryuu, S. Sakurazaki knew, from the first time she stepped into the IDS that Shinmeiryuu had to broad it's abilities or perish in the darkness of history.
And so S. Sakurazaki learned, adapted and rewritten to re-create Shinmeiryuu into the pinnacle of IDS martial arts, a flexibile style that can adapt to any opponent yet with a simple but sturdy base on which it rests - the katana.
Now Shinmeiryuu has a massive list of techniques for use on all sorts of opponents, from demons, over mages to even Freaks.
History
Shinmeiryuu begun as a humble and small martial arts from a dimension in which a certain wizard thought in Mahora Junior High. This particular version of the story had a immortal S. Sakurazaki and the development of IDS travel. After several millenniums of getting to know the IDS trough travel S. Sakurazaki came to the Japan of the Earth Alliance and started building Shinmeiryuu.
The founds to open the 1st Kyoto Shinmeiryuu came mostly from the Japanese Kendo Association, Nippon Companies United and Dimensional Otaku Forums. But it was already that by the time the first generation of graduates exited that S. Sakurazaki and the Shinmeiryuu swordsmen became heroes of Earth which was plagued by criminal organizations of usually run by and made out of demons.
It was no surprise that everyone suddenly wanted to have at least one Shinmeiryuu school near them. In the next few thousand years the number of Shinmeiryuu schools rose from one to around half a million until a equilibrium between how many demons can be found and how many Shinmeiryuu schools was needed. That was until Shinmeiryuu schools started to slowly become more and more a place to send spoiled rich kids to make them more serious and appreciative of what they had. This lead to a slow but constant rise in number of Shinmeiryuu school and now there are about eight hundred thousand Shinmeiryuu school.
Organization
Shinmeiryuu is hierarchically organized in the following way:
Shinmeiryuu Martial Arts School Central Administration is at the top. Located near the 1st Kyoto Shinmeiryuu School this is the highest body in IDS Shinmeiryuu, supervising all schools, members and students of Shinmeiryuu. It's head position is that of Headmaster of Shinmeiryuu and is held by S.Sakurazaki.
After that come Shinmeriyuu Regional Administrations which each usually handle one country, with the exception of Japan which is directly regulated by the Central Administration.
After that each Shinmeiryuu School has an assigned area in which it has to monitor, report and put extermination requests,bounties or other other appropriate notifications depending on the nature of the trouble. Each school has also handle all Shinmeiryuu swordsmen living in their allocated area.
Except for this all members of Shinmeiryuu are placed in different level of skills, from the lowest Pupil, over Beginner, Experienced and Advanced until the highest Master. Further more those levels are split in five ranks from the highest I to the lowest V. The rules state that a lower rank/level must always call a higher rank Sempai in formal opportunities, no matter if their is a difference of years of leaning or actual age difference, naturally in return the higher rank/level must also call the lower one Kohai.
Weapons, armor and other equipment
The traditional weapon of the Shinmeiryuu is a extremely long and heavy cavalry katana but S. Sakurazaki forsake this for a more practical standard katana usually paired with a shorter sword in the off hand, except when fighting enemies that are several times bigger then a common human. As new Master level except S. Sakurazaki emerged so did some more or less interesting weapon choices, including the previously mentioned traditional cavalry katana. Some of such styles included bare fists as basis, some took a gun as off hand weapon and so on.
But for the most Shinmeiryuu the standard katana only forged from IDS materials and with IDS methods. Usually one's weapon, except if privately brought shows the level of the Shinmeiryuu swordsmen.
Pupils usually only get a practice wooden weapon but in rare cases in which they are given a real weapon it is usually made out of Ancient Metalum, an extremely durable (only a few materials are more durable then it), magic-absorbent metal.
Beginners are given weapons made out of Power Metalum, a specially crafted magic-infused Ancient Metalum which reflects magic and takes more punishment then plain old Ancinet Metalum.
Experienced swordsman receive enchanted or blessed Power Metalum weapons, with the blessing or enchantment depending on the specialization which the swordsman chose.
Advanced ones receive a Power Metalum weapon with both a blessing and enchantment.
Masters usually receive weapons with several enchantments and blessings made out of a Mithril (in the IDS Mithril, trough not especially hard has the special property of negating all special abilities, like magic for example) core and high-grade Power Metalum blade OR an Artifact(Unique) weapon.
Most Shinmeiryuu forsake armor for mobility and at best utilized a small personal MagiTech shield+barrier, gauntlets, neck guard and leg guards. Usually the materials follow the same pattern as for weapons.
Of other equipment Shinmeiryuu usually use talismans, charms, rune papers and spell scrolls.
​
Considering the number of worlds in the IDS we will concentrate on everyday life in the Japan in which our school is located in.
Childhood and Teenage years
There is not much difference in today's childhood and that of the IDS, except maybe that fact that almost everyone, at least in Japan, has equal access to all that they need. All life's necessitates are cheap in the IDS as long as you don't go for handcrafted and traditionally produced stuff a family of five can live comfortably from even the lowest of paychecks, one reason why there is no such thing as social cases or monetary social help in Japan. This allows most to have a happy childhood, as long as the usual human factor doesn't kick in.
Most enroll in school at 6 or 7 years of age. Elementary school lasts for 6 years.
As one finishes elementary school puberty usually hits, which is a turbulent time for most, but thanks to a well developed system most teenagers have no problem fitting in one of the many subcultures of Japan.
At this time one also has to decide on a path in life as Middle and then High School specialize one for a certain profession in the future.
Collage and Adulthood
Know as "Last Taste of Freedom" collage is where usually people experiment the most with things. Thankfully most pass this phase a bit wiser then before it and ready for adult life. On average 99,59% of each generation enrolls and finishes collage.
And trough collage is known as "Last Taste of Freedom" it is adulthood which provides true freedom for anyone, as all one needs to do is find the nearest orbital elevator, catch a ride to it's GeoStat - the space station at the end of the orbital elevator and look at a job offer in your profession or for a ride away from Earth. Or you could go in search for romance and adventure somewhere on Earth. To put it short the freedom the IDS gives someone who reached adulthood is to do whatever one wants, even find a part-time job and waste one's days away on whatever fancies the person in question.
Events, Festivals and Similar
Not including the traditional Japanese holidays and festivals Tokyo does have a few unique events of it's own.
Tokyo Military Festival - The largest military show outside of Russia or the American continents takes place in Tokyo in July and June every ten years.
Grand Tokyo Festival - Each five years, during the first seven days of August, all sexual related laws are not applicable for Tokyo City, turning the city into a sexual paradise/hell.
Comiket - still held and even more popular then ever. Today it is held in the Tezuka Osamu Hall in the Meiji district of Tokyo which is the center of Otaku industry today. Usually it last 4-5 days both in summer and winter with around 100 million visitors each day, off which most come from Japan. Each four years a special week long Comiket is held within the Tokyo Olympic Park in early autumn with several billion visitors from all over the IDS.
Remembrance Day - As many cities over the world Tokyo has a special holiday to remember the destruction that it suffered from nuclear bombs in the Catastrophe (happened aeons age, not important for story). To honor this day floating candles are sent with known names of all those that died on 13 July 2029 in Tokyo and a list of cities that were hit with estimated casualties is broadcasted trough the city and it's suburbs.
​
Naturally Tokyo has many sights to see, from the Culture Tower, a spacescraper serving as one of the seven governing buildings of the Earth Alliance, over the Youkai city to the Tokyo orbital elevator.
Key Terms:
Shinmeiryuu - A swordsmanship-based martial art created primary for exorcising demons but in the IDS improved to be more multipurpose. A reference to three Manga(s) of a certain author.
Inter-Dimensional Space (short: IDS) - The Multiverse created out of a infinity of Universes called Dimensionally Unique Possibilities or just Dimensions for short. The basic of all IDS is Magic but technology is also an important part of the IDS, as many Dimensions have complex, hard-to-use or chance-dependent ways of using magic that are unpractical.
7th Tokyo Shinmeiryuu School - The seventh school of Shinmeiryuu opened in (new) Tokyo, located on the end of the north slope of a hill north from Fuji in the western Tokyo suburbs. It would be a normal school but a unnaturally large amount of Otaku arrives in it each year and inhabits the old dorm building which became a Otaku fortress when the new dorm building was finished.
Post-Dimensional Society - The name for all the countries that have developed a way to travel between Dimensions that are know to the Inter-Dimensional Court of Law.
Inter-Dimensional Court of Law - The UN of the Post-Dimensional Society.
Youkai City - A suburbia of Tokyo primary inhabited by Yokai and demons.
Tankery/Sensha-do - The sport of battling in specially modified tanks from different eras with WWII being most popular.
Magic - The ability to influence something by using Magical Power (AKA Mana). Usually one has to have certain starting talent and capability to use magic effectively in the IDS.
Freak - Someone with an ability that is NOT a form of magic or an ability that the person's race has.
Ancient Metalum - A black metal that absorbs magic and the third most durable know material know in the IDS, after Power Metalum and the material used by Death and her underlings which can cut trough anything and is destroyable only by a handful of weapons in the IDS.
Power Metalum - A silver-blue metal created trough infusing magic into Ancient Metalum on a special way. As not all methods of creating it are the same and there is a certain random factor it's quality differs and affects the performance of the result product.
Japan's Non-Military Self-Defense Alliance - made out of the Shinmeiryuu Martial Art School (Shinmeiryuu), the Japanese Magic Union (JAMU), the Japanese Shinto Shrines & Buddhist Temples Association (JASS&BUTA) and the Japanese Adventurer's Guild (JAG). It's members commonly form teams to help the police against demons, terrorists and many other hard situations. They are also here to act as a "National Guard" of some sort in case of an attack on Japan.
Located in the suburban area west of (new) Tokyo the 7th Tokyo Shinmeiryuu School is a small school of the Shinmeiryuu martial arts, a powerful martial arts whose best of the best can compete for space amongst the top fighters of the Inter-Dimensional Space.

What would usually be a ordinary Shinmeiryuu school is plagued by one hard to get rid of problem which was not solved with the construction of a new dorm. This problem are the several dozens of Otaku students of various kinds that now occupy the old dorm of the school and not only drag tournament results of the school but also are impossible to remove as regular at least several of them are children of influential or rich people, as well as the support of the school's vice-president, who is called only "Vice-President" and the eternal repeater studet known only as "Second" to the other students.

Now are you one of the Otaku of the old dorm? A normal student of the new dorm? Or someone in between struggling between being normal or Otaku?
1. If you don't know or ain't sure about something about the setting or whatever else related to the RP don't be afraid to PM me or talk about in the OOC.
Naturally you can also talk about non-RP stuff in the OOC just kept it in civil and within reasonable boundaries.

2. Be creative with your characters! As long as you don't godmod I will probably accept most characters, trough minor adjustments might be needed for consistency with the settings.
Not that you can't have "ordinary" characters. Those are okay to.

3. If you are not going to be unable to post for several days please notify me and all the other players by a post in the OOC. I am quite tolerant to not posting or slow posting, but ain't going to just let someone walk away in the middle of a interaction without a word. If possible I would like us to have a pace of at least one post/day, with hopefully a rate of 2 or more posts/day.

WRITING LEVEL - I expect decently readable posts of one or more paragraphs in length.

Staff of 7th Shinmeiryuu School


Headmaster Hiroe Ariga - NPC
"]7th Tokyo Shinmeiryuu SchoolVice President know as "Vice President", "Replacement"[/URL] - played by Nocturnia
Secretary of The School Kuniko Domon - NPC
Various Teachers, including guest lecturers - NPC
Head Janitor "Mister Yo-Yo" Yo Yoshizawa - NPC



Students of the 7th Shinmeiryuu School





New Dorm


"]7th Tokyo Shinmeiryuu SchoolKetsueki Arata[/URL] - played by ERode
"]7th Tokyo Shinmeiryuu SchoolSugii Aimi[/URL] - played by Gamer5



Old Dorm


"]7th Tokyo Shinmeiryuu School"Eizo Ieiri", "Second"[/URL] - played by Gamer5



Blank Sheet




Fill this and post in the OOC.


---
Name:
Surname:
Age:
Race:



Appearance:



History:
Psychological Profile:
Shinmeiryuu level:
Non-Shinmeiryuu abilities:

Weapons:
Armor:
Other combat equipment:
Non-combat equipment:
---


NOTES FOR THE BLANK SHEET!!!





Name and Surname


Most students should be Japanese. If you need names and surnames (family names) Wikipedia has a large list of both for pretty much every language. Here is the link for the page that leads to lists of both Japanese surnames and given names: [URL]https://en.wikipedia.org/wiki/Category:Japanese_namesCategory:Japanese names - Wikipedia, the free encyclopedia[/URL].



Age




Most students would have finished 9 years of education when entering a Shinmeiryuu school, six years of elementary and three years middle school, the standard for most IDS countries inhabited by species with similar natural life spans to the human one. This means the age range of 15-20 in most cases (excluding failing years).





Race




Or species. Most characters should be humans or humanoid aliens/sentient demons. A few might be races able to transform or shift between a humanoid and a non-human appearance.





Appearance




A detailed description will do, but a picture is always better.





History


Most of our characters would probably have normal stories that lead them to come into the school. Some in a wish to eridacate evil demons which took their loved ones, some born in a rich and lazy life style but now forced to learn about discipline and hard work.
This might be a tricky section for some, but easy for others. Remember that I, the GM am always here to help you. Alternately if I am not around, Nocturnia knows quite a bit about the setting and might be able to answer some of your questions, partially or wholly.

Psychological Profile
How does your character usually act like, what does it like, love, hate, detest, fear and so on.



Shinmeiryuu level


How advanced are the Shinmeiryuu level. The levels are, from the lowest to the highest - Pupil, Beginner, Experienced, Advanced and Master. All levels are split into five ranks with V being the lowest and I the highest.
Most of the students are Pupils of various ranks with a few being Beginners. All teachers of Shinmeiryuu related subjects are at least Advanced level.
Aside from that non-Master characters should add their specialization - anti-military, anti-magic, anti-divine, anti-demon or anti-Freak.



Non-Shinmeiryuu abilities


Magic, In-born abilities of certain races, Freak abilities, other skills combat or not.
Some info about Freaks and magic is included in the first OOC post.



Equipment section




The most common equipment that your character carries divided into weapons, armor, other combat equipment and non-combat equipment.
Last edited by a moderator: