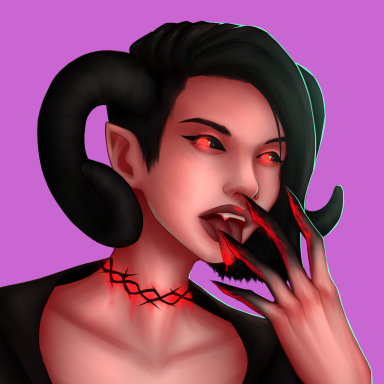 Dead Inside
Original poster
Invitation Status

,
Posting Speed

One post per day, 1-3 posts per week, One post per week, Slow As Molasses
Online Availability

It varies. I'm a house wife and stay-at-home mom, so I got no schedule really. Lol
Writing Levels

Intermediate, Adept, Advanced
Preferred Character Gender

Male, Female
Genres

Science fiction, fantasy, supernatural modern, romance, horror, apocalyptic, Star Wars universe, superpowers, historical, all things bizarre, grimdark, tragedy, melodrama.

Vocabulary Challenge
Brought to you by: October Knight and Fluffy; Partners in Crime
​
This challenge is to help strengthen your vocabulary. You'll learn new words and how to use them in roleplay posts, stories, poems, etc!
Instructions:
1. Aim for a minimum of 1-3 paragraphs. If you'd like to write more than that, then go for it!
2. Make sure you use each word in your post. Be as creative as you'd like.
3. Style the writing like you would for a story. It can be describing a setting, or written from the perspective of a character. Whatever you feel would work the best.
4. Have fun with this, of course!
The Words:
Flagrant (adj.) - of something considered wrong or immoral
Zephyr (noun) - a soft gentle breeze

Delineated (verb) - describe or portray (something) precisely.
Judicious (adj.) - having, showing, or done with good judgment or sense.
Scintillating (adj.) - sparkling or shining brightly .