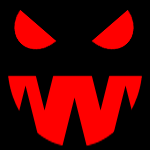 The World Maker
Original poster
Invitation Status
Posting Speed

Speed of Light
Multiple posts per day
1-3 posts per day
One post per day
1-3 posts per week
Online Availability

All over the place
Writing Levels

Beginner
Elementary
Intermediate
Adept
Adaptable
Preferred Character Gender

Male
Female
No Preferences
Genres

Fantasy,Modern fantasy, Scifi, Romance, most stuff

1. The Valkyries
Kinks: Corruption, Mind Break, Rape, non/dub-con, FxF, FxFuta(can be removed), Latex, BDSM, Exhibitionism, Romance, Sensuality, Vanilla, (optional) Wax, liquid(no pee, mostly chems and water) play, possibly(and probably) more.

Plot/Set up: Once, Maiden City was known as a Haven for Perversion and villainy, citizens living in fear of the whims of it's lewd and monsterous overlords. However, a group of young women, gifted with various powers, came together and overthrew the villains, the city quickly becoming prosperous under their gaze. There were still problems, but over the decades and incarnations of that group, which became the superhero team known as The Valkyries, always resolved them. This generation however, faces one of most dangerous batches of villains yet. In this budding war, shall the usual bonds that form in the team be able to overcome? Or will the villains be able to seize on their Achilles heels they each have and truly bring the city to ruin.

Number of characters:The team should number around 4-10, each taking about half. Villains can be made permanent but should be played by the maker.

2. Sacred Order of the Silver Rose
Kinks: Sexual themed fights, MGE style Monsters, Rape, Corruption, Non/dub-con, Monsters, Holy Site desecration, Sensuality, BDSM, Sadism/Masochism, Exhibitionist,Body Mod/Monsterfication, FxF, FxFuta(optional), risk of impreg(preg itself being rather quick), Vanilla, Romance, Sensual, etc.

Plot/Set-up: In the world Chaslus, two goddesses rule over all of existence. Chasica, Goddess of Purity, Light, Order, High Races(Humans, Elves, Angels, A sort half giant muscular race known Fulgrim), Romance, Creation among many other typically good(though good itself is not among them), and Lustriss, Goddess of Corruption, Lewdness, Monsters and Demons(literally every other semi-intelligent race), Chaos, and "Destruction" among many typically evil things(again, evil itself not among them.). With their rather polar opposite roles constantly battled, making their races as agents of their wills on the planet, to be the one to win them the day. It half worked. While it made the swings over influence far more dramatic, with both mortal races capable of turning to either side. The instability of their influence caused the link the goddesses had to the world to weaken to the point they could not maintain a cohesive presence in the realm and they mostly returned to once they came, continuing the feud. This left the mortal races scrambling to try and set one influencing force in stone. Various Orders, Warbands and even outright civilizations rose and fell over the countless eons. A key has finally come though. Under one of the many Churches, a Sorority has started to take off. The Sacred Order of the Silver Rose, whom both goddess have some hold over, a prestigious Sorority that ,though young, will give the world to either, Or find a third path. One to free Chaslus from both the cycle and Goddesses.

Number of characters: 4-8 for our heroines, though could go more. Lots of NPCs as well. Also I call the Grand Mistress(leader) for the one char only role and leave open the second in command.

3. Crisis of Pandaem
Kinks:Incest, Monsters, Demons, FxF (one possibly being able to temporarily become futa), Angels, Rape, dub/non-con, Corruption, Mind Break, ritualistic sex, Romance, Outside sex, Exhibitionist, Vanilla, plenty of others.

Plot/Set-up: Pandaem was brought into existence, like much of reality, by a fight between two primordial beings.One of light and one of dark, in a self contained realm. Reality was made when the two gave a fatal blow to another. While they died and gave birth to the universe, with Angels and Demons spawning from the spilt blood. Even through death however, the animosity continued through their decendants. The outright war led by the 1st Angelic Host and Lords of Ruin, Of which one remains. A cold war has recently settled over the conflict, thanks to the rise of humanity on Pandaem, filled with great potential for good and evil. However, that doesn't mean they are quiet. Instead both parties try to manipulate humanity, and the untapped potential inside, over to their side. One such scheme involved a certain demon lord breaching a kingdom that had been rather well warded and raping a village maiden on the outskirts, and impregnating her with a half demon child. The Angels learned of this and sent an angel to assaniate the woman. Instead, he fell and love and Impregnated with what would be the demon child's twin. For a time, the family lived peacefully. However their true natures' were discovered, causing the parents' execution and the two daughters into exile. An exile that would lead them into a rapidly thawing war and the way to to Salvation,Damnation or Liberation for humanity.

Number of Characters:2, 1 each. Couple of NPCs tagging a long. Plus numerous monsters.

4. Purity Protectors
Kinks: Magical Girl, Mind Break, dub/non-con, Rape, tentacles,Possible Age differnce, FxF, FxFuta(optional), Romance, BDSM, MGE style monsters, witches, many more.

Plot/Set-Up: The universe has been caught up in a war of light and Dark since the very first life forms evolved enough to conceve such things, and the first two taking a side.The Guardas for Light and order, The Shada for darkness and chaos. Both have done their version of "Saving" various races from the other, with "Heroes". For both now on high powers, most mortal races were no more then cannon fodder, only to be gifted with enough magical power to fight off whatever the otherside came up with. The Magical girls and Nymphomanic monsters. However the ability for Humans to waver, and even go in between has unknowingly locked a whole world of opportunity. Now how shall it be used?

Number of characters: 2-10, split evenly. I'll handle the Guardas and Shada present, NPCs are of fair number.

Those are ones I got pretty detailed. The following are concepts that I have ideas on, but could be fleshed out:

-A thing like number 4, but space age and between a government and "For The People" revolution.
-A sort series of unfortunate events for two school girls, though could pull out. Each act as environment for other's Schoolgirl.
-A dungeon that acts as a haven for monster reluctant to be at war with humans. Not that it doesn't stop said Humans.
-Classic Boss secretary, which over time unwittingly turn out to be their daughter and(possibly) grand-daughter(though boss would be in their mid/late30s to very early 40s. and still look pretty good.)
-Some Magic Academy with a dark plot brewing on the horizon.
-A teacher and Student Relationship with the student having a disease requiring sexual conduct. And all the trouble involving such a thing.
Feel free to propose your own.
OC Xmen member x OC recently awakened mutant
Boss x Secretary
Sister x (Sickly) Sister
Princess x Peasant
Corrupter x Corruptee
Succubus x Innocent Schoolgirl

I Dare You!: Ah High School. Land of mixture between adulthood and childhood. One of those is the cliques and popularity pyramid. Breaching it is a big no,no. Except when doing Dares and bets, one of which Muse B has ended up in. The sort of mix they are is to make Muse A, Pretty much a major outcast, fall for her. But what happens when those feelings become or deep down were all along, genuine? And then the bet/dare if found out?

Help me...: Girl A is trapped. She is stuck in a Evangelical Household that was extremely strict that had some major punishments for breaking the rules plus "purity checks" by her Father. combine that with an arranged boyfriend that is also pretty god damned abusive and this girl is in a very dark place. Her only reprieve comes in the form of Girl B who is either a childhood friend or New Girl she quickly bonds with. But with her starting to realize she Lesbian things are about to get much,much worse. And it seems that Girl B is the only one who can save her from the pit without A losing her life.

Escapee Mutant: In a far future Timeline There are Genetic Engineered near human entities called
Mutants that are used for bottom dreg jobs and anything else no one wants. They are corralled to slums. While there are Mutant rights movements, little is done. What happens when one escapes?

Ancient Love: A forbidden romance between A priestess of a temple and A Warrior/Hero of the city, and possibly Demigod, Meet and grow a forbidden love. Whether it ends in one becoming a monster or not, who knows.

Orion Rangers: The world is under attack by monsters! They seem to attack females a lot and convert them into pleasure seeking minions. a special fighting force made up of females and a futa or two aswell. a romance could bloom in victory or they could all fall.

Magical Girl Love/Disaster: Hope is being drained away by monsters causeing plenty of people to sink into vices galore. However mystical guardians step in and select a few girls pure of heart with the power to protect hope, and virtue. Though thy are just as prone to be prey.

Medieval Trist: A forbidden romance between human and non-humans or Lady and peasant, loose set-ups like that.

A Princess and her knight:In another world there lies the continent of Agres and on it a couple of kingdoms, the two of our tale is a Princess , a rather tightly ruled kingdom, and her knight. The two have been together since she was a child after the last of her siblings left the kingdom as her parents wre far from kind to her. Over time she grew close with her knight and grew to secretly love her. Alas she has been arranged to marry an abusive prince and she is near going the edge. Will they escape? What will happen?

Unconventional Savior, A Forbidden Romance: Thousands of years ago Angels and Demons were at war with each other. In one particular battle a Girl A is a Demon General. Girl B an Angel Warrior at first. They find themselves unable to kill one another and try to find out why. They then end up falling for each other and of course start changing. Girl B started falling and A redeeming. However Girl B gets executed by her fellow angel's for reaching a certain point in falling. Of course causing Girl A to leave her own realm and went bezerk on Humanity. Fast forward a couple of centuries to either late 9o's or early 2000's when Girl A bumps into Girl B who reincarnated into a girl who was born into a shabby negligent and abusive household. though Girl B hides it. They quickly become friends but soon enough must seperate once more. Though this time it was the Parents fleeing CPS. the fast forward to about early 10's Girl B moves back with her family now middle class and cleaned up. that is just a surface thing though and not too deep down it's the same old stuff plus sexual abuse. Girl B still keeps it a secret though. However Girl A unwittingly gives her the ability to feel some freedom by introducing her to punk/gothic style of clothing and appearance which she is in to. Girl B starts changing out in a girl's bathroom at a rundown gas station that she used for covering up signs of physical abuse maybe emotional at times but didn't really bother with the 'purity checks' done by her father. however one day her parents find out about her little secret and attempt to drag her home for major punishment. However Girl A in human form intervenes and gets her away. They stay at Girl A's place however Girl B through some means discover's her friends true nature. Girl A then show's her true form and swears no matter what to protect her. regardless the Prents are convicted and jailed but other things are going down. Heaven and Hell make moves to gain a messiah from the reincarnation of a fallen and Hell reclaim one of it's generals for the grand finale of their war. Time will tell if they succeed.

The Princess and The street rat: One is the daughter of some wealthy family. the other is an orphan who lives on the streets and a bit of a crook. The two have a chance meeting and soon fall heavily for one another.

Taming The Beast: One girl is a werewolf who struggles with her inner beast on a full moon night and lives a nomadic life. The other is girl who is quite good with animals and a compassionate heart. She encounters her and gives her some help whether the other likes it or not. curiously her inner beast calms around her. With that soon love blooms.

Fur and Fang: A forbidden Werewolf x Vampire where the two are at war but the couple has a chance to bring peace.

Village romance: One where a pagan village maiden and another fall in love due to an accident.

The Divide: A mix of Fur and Fang and Help me... . The two had met in middle school, both outcasts. One more athletic, punkish and fiery. The other more subdued, gothic, and of the artistic type. both bound by being outsiders and a love for the paranormal. Things got pretty steamy in high school only to separate at it's end due to different colleges. However both descend ancient ancient bloodlines of wolf and vampire respectively. and both get their's awakened. Decades later they meet again, physically not changing much due to what they were over the Decades. However soon enough they encounter each other again. On opposite sides of the eternal battle. When they meet will they be able to find love again? Or the instinctual hatred swallow them whole?

Heroines: The two started out their love in high school. A letter given at aa locker having a confession. Thing heated up and got passionate and real romantic. However a mad scientist kidnapped both and experimented on them. One's powers made them go on a rampage and the busted out but lost contact. However about College They came into contact once more. And unknown to either as powered Heroes. Though not knowing despite some physical differences. So what will happen now?