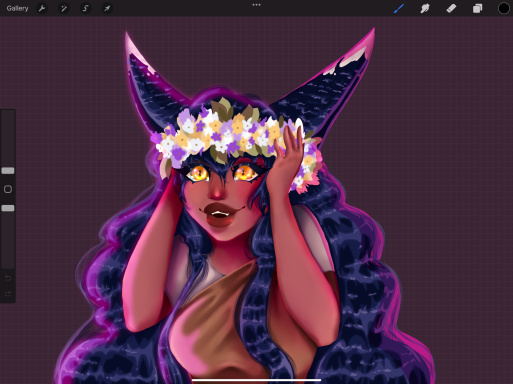 Edgebabby
Original poster
Invitation Status

,
Posting Speed

Speed of Light, Multiple posts per day, 1-3 posts per day, 1-3 posts per week, One post per week
Writing Levels

Intermediate, Advanced, Adaptable
Preferred Character Gender

Female, Primarily Prefer Female
Genres

Fantasy, romance, medieval fantasy, magic and what not

Hi there!! I guess we should jump right into it! I'm into OC x OC roleplay and my favorite genres are fantasy, romance, and anything along those lines seeing as that most of my characters are fantasy based characters like demons and human girls with animal ears and tails (think cat girls/nekos but not just cats, they aren't furries, they're completely human except for the ears and tail). So if you're up for a fantasy romance RP please hit me up! I'm looking for MxF but I will play FxF if you're willing to be a dominant female!
I have a few plots in mind but they're cheesy haha, I'm always up to hear your ideas as well!! Im

rules:
- I prefer playing a female character, I will not play a male as my main because playing makes makes me uncomfortable
- I want the story to be more plot than anything, I just wanna follow a good interesting storyline
- please be chill, I'm kinda slow so be patient with me
- please do ooc chat with me! I love gushing about characters and plotting things and I wanna make friends! It's not a requirement but I really would like it if we could get along outside of RP
- preferably good with smut, it's not a necessity but I enjoy smut so I'd like my partner to be up for it too!
- if smut happens in the rp I prefer playing the sub, I don't like being dom.
-please check my profile on my about me for my interests and stuff like that for more!

please send me a PM if you're down!